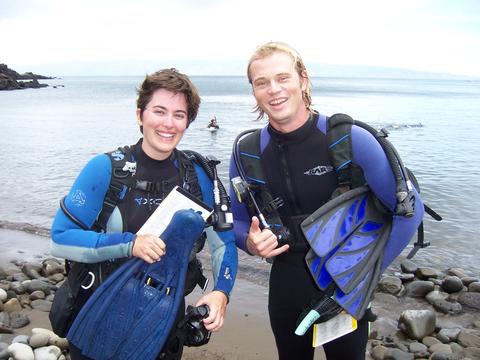 Protecting Marine Life Through Education, Service, and Research
REEF was founded in 1990, out of growing concern about the health of the marine environment, and the desire to provide the SCUBA diving community a way to contribute to the understanding and protection of marine populations. REEF achieves this goal primarily through its volunteer fish monitoring program, the REEF Fish Survey Project. Participants in the Project not only learn about the environment they are diving in, but they also produce valuable information. Scientists, marine park staff, and the general public use the data that are collected by REEF volunteers.
Want to know more about the Fish Survey Project and the data that are collected? Visit the Survey Project page to learn more about the Project, the survey methodology, and how the Project data are used.
Mission
REEF conserves marine environments worldwide. Our mission is to protect biodiversity and ocean life by actively engaging and inspiring the public through citizen science, education, and partnerships with the scientific community.
Vision
REEF envisions divers and marine enthusiasts actively engaging in marine conservation. With knowledge, training and the opportunity to get involved, these marine citizen scientists make significant and ongoing contributions through REEF's strategic partnerships with government agencies, science and academic institutions, the non-profit sector, and local communities. Divers and snorkelers are in a unique position to observe and document the many valuable and vulnerable living marine resources. They play an important role in bringing information to the surface that adds to the knowledge base of ocean ecosystems and facilitates informed decision-making. Through REEF's efforts, marine citizen scientists impart an ethic of stewardship to current and future generations.
Where does REEF work?
REEF's marine conservation and citizen science programs currently operate in the coastal areas of North and Central America, the Caribbean and Hawaii. Our specfic project regions include the Tropical Western Atlantic (Florida, Caribbean, Bahamas, Bermuda, Gulf of Mexico, and Mid-Atlantic States), Northeast US & Canada (Virginia through Newfoundland), West Coast (California through British Columbia), Tropical Eastern Pacific (Gulf of California to the Galapagos Islands), Hawaiian Islands (main islands, the northwest chain, and Johnston Atol), South and Indo-West Pacific, and the Eastern Atlantic and Mediterranean. 
How do I get involved?
Become a member! REEF members include divers and non-divers alike, all with an interest in the marine environment. As a REEF member you will receive our quarterly newsletter REEFNotes, a member information packet, and a REEF member number. If you do become a surveying member, you can use this number to track your personal survey data and generate you life list of fish sightings. And the best part is, membership in REEF is FREE! Click here to become a REEF member.
How do I get started in surveying?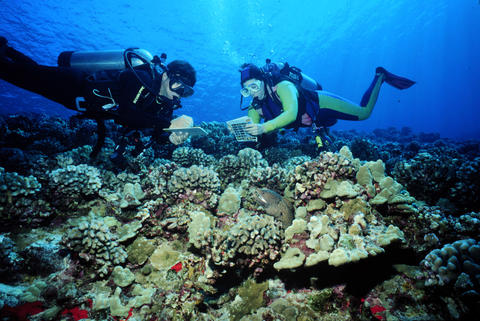 You can start doing REEF surveys right away. Just visit our online store to get free scanforms and information about survey materials. Surveys can be conducted on your own or as part of an organized REEF Field Survey. These one-week trips are a great way to get started in fishwatching. Between survey dives, enjoy fish identification presentations by expert fishwatchers, learn the most successful surveying strategies, participate in informative discussions, and get plenty of exciting fish behavior tips. You will be amazed how much you learn and how enjoyable diving will be with your expanded knowledge of marine wildlife. Experienced members can also participate in special Survey Trips as part of REEF's Advanced Assessment Team. 
Annual Reports
To view a summary of REEF's efforts, visit this page.
Reviews and Governance
REEF's focus is to develop strong programming to engage and inspire the public through citizen science, education, and partnering with the scientific community to achieve a healthier ocean. This commitment to our mission has been recognized by Great Nonprofits and GuideStar. Check out our profile and reviews by clicking the icons below.