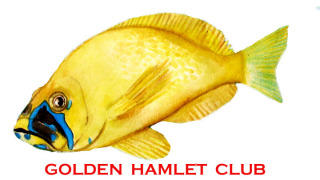 ---
Christy Pattengill-Semmens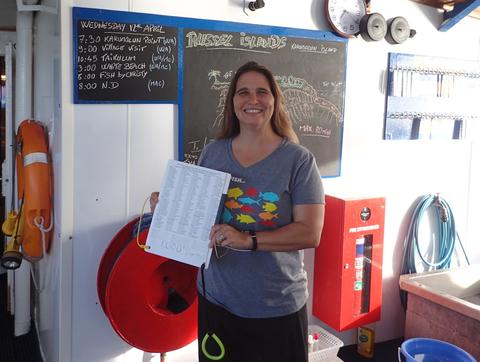 1) How long have you been doing dive surveys?
Well, I was part of the first REEF surveys in 1993, so since the beginning!
2) When did you join the Golden Hamlet Club?
 I did my 1000th survey while leading a REEF Field Survey in the Solomon Islands aboard the Bilikiki in April 2017.
3) Where do you survey?
 I have done the majority of my surveys in REEF's tropical regions, but I have done 94 surveys in California and the Pacific Northwest and the South Atlantic States. The only REEF region I have not surveyed is the Northeast (NE).
4) Do you have a favorite fish or invertebrate? Why?
 Wow, that's a really tough one. I have 2,266 species on my REEF lifelist so far, it's impossible to choose. One of my favorite recent sightings was on the REEF Field Survey in the Galapagos in 2017 – the Harlequin Wrasse (Bodianus eclancheri). It's actually a type of hogfish but looks a lot like Koi Fish. It lives in the cold waters of the southern Galapagos Islands down to Chile. They exhibit variable patterns of orange, black, and white, and apparently no two individuals look the same. They grow up to 2 feet.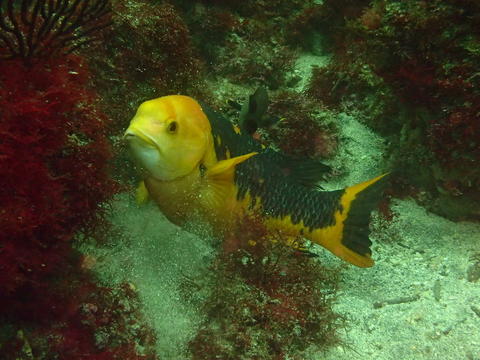 5) What is your favorite thing/memory about REEF and the Volunteer Survey Project?
 It's definitely the people. REEF members and surveyors are the most passionate, engaging, and kind people. Whenever I am on at REEF Trip or at a REEF event, I love getting to reconnect with those I have known for decades, and meet new ones.
6) Feel free to share anything memorable about your 1,000thsurvey (ex: date, location, special fish)
The greatest thing about my Golden Hamlet survey is that it is my highest species count survey to date – a whopping 204 species! I knew it was my 1000th and I really took my time looking. And I got lucky because it was an amazing site with a lot of varied habitats. As noted, I was on the Bilikiki diving the Solomon Islands. I did my 1000th survey on the first dive of the day on April 12, 2017. We were diving around the Russel Islands at the time, and the site was Karamolun Point. It was a magical dive. I was in the water for 90 minutes. Probably my favorite sighting on that dive was the Meyer's Butterfly (Chaetodon meyeri) – they aren't particularly rare, but I always love seeing them.
Photo by Ron Lucas
7) Feel free to share anything else about yourself and your diving adventures!
I am honored to be part of REEF's story – and am so grateful I ended up in Key Largo that summer in 1993 with the Nature Conservancy, just out of college. I met my husband that summer, and I guess we were technically REEF's first interns. And we got to help start this amazing thing called REEF. Brice and I now have three kids – two of whom are divers and the third is hoping to get certified this year. I love teaching fellow divers and snorkelers about the fishes they see in the water, and I would never dream of going on a dive without a slate.