---
Don Gordon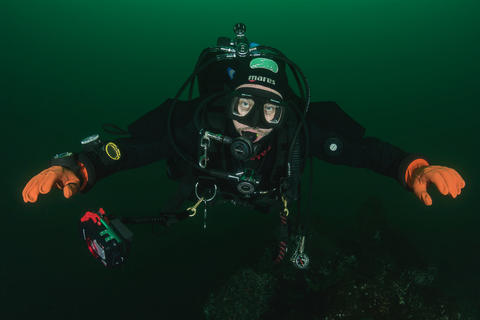 How long have you been doing dive surveys?
I have been doing REEF surveys since 2012 starting with a REEF Field Survey Trip to Hornby Island, British Columbia.
When did you join the Golden Hamlet Club?
I joined the Golden Hamlet Club in May 2018 - what's a Golden Hamlet? (they don't have Hamlets of any kind in the Pacific Northwest!)
Where do you survey?
I survey primarily in British Columbia.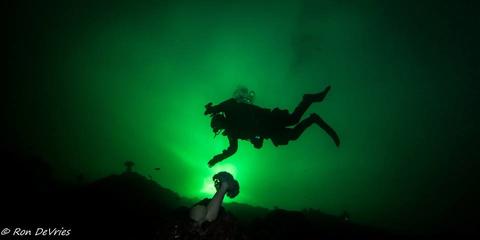 Do you have a favorite fish or invertebrate? Why?
My favorite fish is a Wolf-eel because it looks like a muppet.
What is your favorite thing/memory about REEF and the Volunteer Survey Project?
My favorite thing about the REEF Volunteer Fish Survey Project is the enormous body of knowledge shared on Advanced Assessment Team trips by the many skilled and dedicated marine naturalists. You can have a shelf of ID books, but these experts really bring it to life.
What's something memorable about your 1,000th survey?
1,000 kind of snuck up on me and this was a pretty NOT special dive. It was on May 4, 2018, and the dive was on China Creek wall in the Alberni Inlet on Vancouver Island.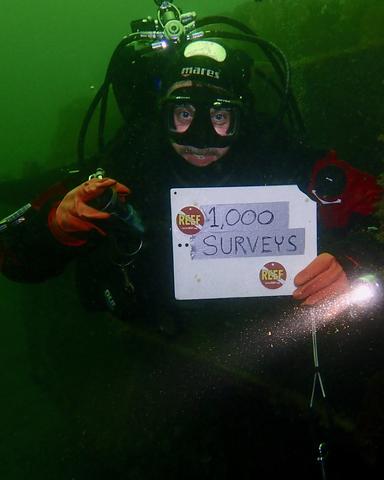 Feel free to share anything else about yourself and your diving adventures!
My day job involves fighting climate change and ocean acidification and it is a privilege to be able to share images of our blue planet to help others understand what is at stake.