---
Linda Ridley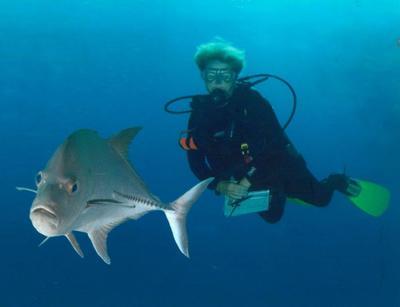 How long have you been doing dive surveys?
I have been doing dive surveys since May of 2003.
Where do you survey?
Everywhere I go diving!
Do you have a favorite fish or invertebrate? Why?
Yes, any juvenile fish.
What is your favorite thing/memory about REEF and the Volunteer Survey Project?
Jessie Armacost was teaching a Fish ID Course in Bonaire in 2003 and kept asking all of us students to look for Bluelip Parrotfish. We showed up at the next class with our lips painted blue to show her we finally found them.
Tell us about your 1,000th survey!
My 1000th survey was at Something Special in Bonaire with my favorite dive buddies – all six of them!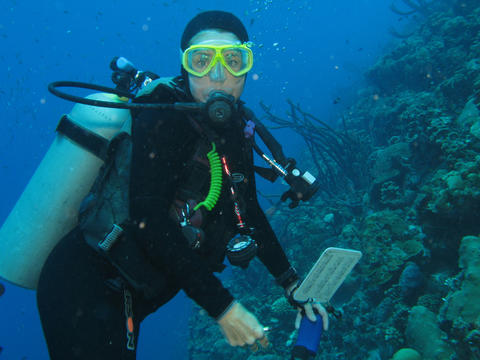 Feel free to share anything else about yourself and your diving adventures! 
I was so bored after ten years of diving that I was ready to quit. Then in 2003 we learned to survey for REEF. I have never been bored on a dive since!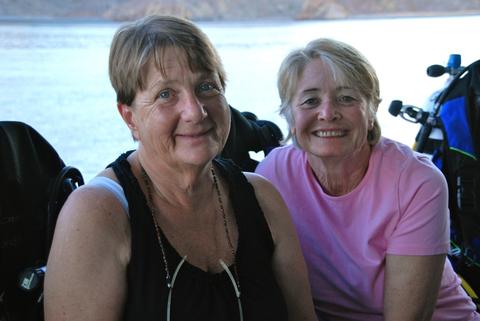 Jessie Armacost and Linda Ridley