---
Linda Schillinger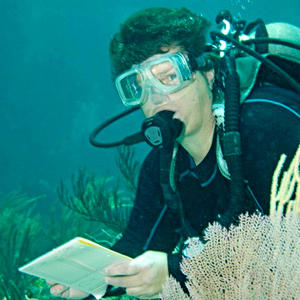 Linda has been an active REEF member since the early days in 1993. Although a resident of New York, Linda manages to visit the lower latitudes frequently and has participated in many REEF Field Survey Trips.
Having completed more than 1,200 REEF surveys over 20 years, Linda is a valuable member of the Advanced Assessment Team and the Golden Hamlet Club.
Besides a keen eye for fish identification, Linda is also REEF's 2008 Volunteer of the Year! Read more about Linda's accomplishments in the Spring 2009 REEF Notes newsletter (page 3).