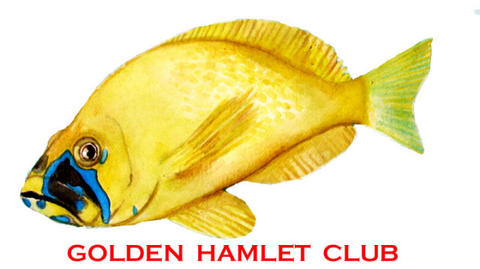 ---
Patti Chandler
How long have you been doing surveys?
I started diving in 1990. The first dive trip drove me crazy as I couldn't stand not knowing what I was looking at. Immediately purchased the Reef Fish Identification book for Florida, Caribbean, Bahamas. Joined REEF shortly thereafter and started doing surveys a few dive trips later when I felt I knew enough fish I could positively identify.
Where do you survey?
Anywhere in the Caribbean. Many of my recent surveys are from Roatan Honduras, where my husband, Scott, and I are sponsored by Coco View Resort each July to host a GAFC event for the entire month of July. We provide the guests with free fish ID seminars, offer contests to find the 'wanted fish of the day',  and act as advocates/resources for fish watching, fish id and surveying.  Then, every November, they have us host the Seahorse Festival where we teach Creature Identification for the guests  and have daily "critter quest" contest celebrating marine life diversity. It's loads of fun for all.
Do you have a favorite fish or invertebrate? Why?
Any "new find" tops my list …. until there is another one! The summer of 2015's big find was the Horned Blenny and in November, I spotted a Blackfin Blenny, …both extremely rare finds. Queen Triggerfish and Sargassum Triggerfish are always a beautiful sight to see and who wouldn't love to see Eagle Rays soaring by. Creature wise I'm always excited to see sea slugs. Land slugs, on the other hand, don't do much for me :-)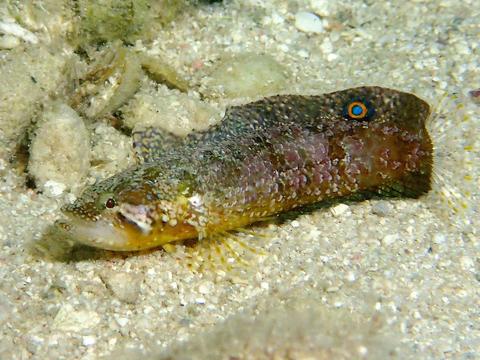 Blackfin blenny photo by Patti Chandler.
What is your favorite thing/memory about REEF and the Volunteer Survey Project?
Recently attended the REEF Fest for the first time. Kicking myself for all the years I've missed attending. It was great to talk with like minded folks, getting to put faces with names, enjoying all the presentations and learning many new things.
Feel free to share anything else about yourself and your diving adventures!
Met the folks of ReefNet, Inc. in 1991 or so, and did all our dive vacations with the Wilk family for many years, renting a house together, becoming lifelong friends. I still go to Les Wilk when I need an id of something new or just to confirm my id of obscure fish.