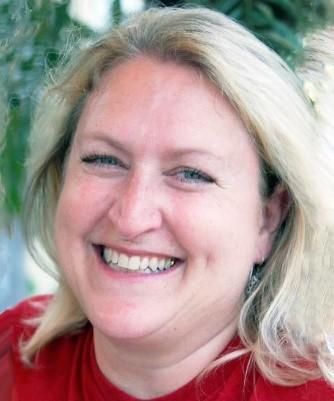 Here at REEF, we sometimes come across someone who stands out as an unsung hero, dedicating his or her life to making a difference in special ways. Last month, we heard that one of our REEF members had passed away in mid-December. We received calls and emails from her fellow teachers and family, who wanted to ensure the work that she had accomplished did not go unnoticed. We are honored to share more about Janene Elizabeth Pulley Fowler, a REEF member from The Woodlands, TX.
Janene was a science teacher who spent many summers diving the Flower Garden Banks National Marine Sanctuary (FGBMNS) as a naturalist and participating in fish counts. She was a longtime REEF member and an avid supporter of Texas Gulf and reef restoration work. Her story about diving in the FGBMNS, "The Texas Caribbean," is featured in an
Alert Diver article
about our National Marine Sanctuaries. In 2018, Janene was awarded the inaugural Dr. Don Stockton Award of Excellence for her commitment to science education and dedication in fostering the love of science in her students.
Her friend Megan Rooney commented, "Janene was an exceptional friend and educator and always lit up a room with her brilliant smile and infectious laughter."
We are honored to celebrate the life of Janene, who made a difference by educating future leaders and being an ambassador for our ocean. Thanks to the generosity of her friends and family, a dedication plaque will be placed next to one of our signs along the native plants trail at REEF Headquarters. She truly was a steward of our time.