Under sunny Florida skies, 27 teams of lionfish hunters took part in the Fourth Annual Key Largo Lionfish Derby on Saturday, September 14 at John Pennekamp Coral Reef State Park. Exceptional weather and growing awareness of the lionfish issue facilitated record catches of the invasive species.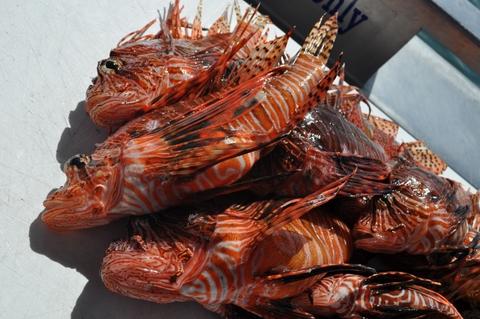 Nearly 100 divers brought in 707 lionfish during the sunrise to 5:00pm event hosted by the Reef Environmental Education Foundation (REEF). Vying for more than $3,500 in cash prizes, teams made history as new records were set for largest and smallest lionfish landed during an Upper Florida Keys derby. Team Her Lion Eyes, captained by Key Largo local Chris Rose, took first place by removing 192 lionfish, more than 25 percent of the haul. They were rewarded with $1,000 for their efforts.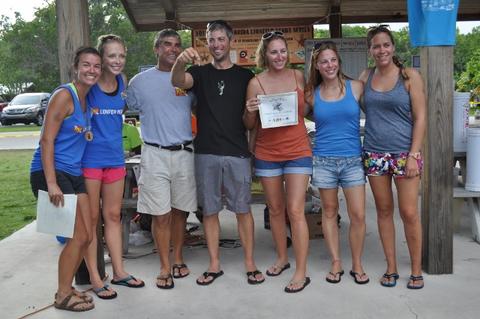 Second and third place for most lionfish caught went to Key Lime Good Time and Full Circle, for removing 127 and 93 lionfish respectively. First place for largest lionfish caught was awarded to Islamorada Dive Center for catching a 426 mm (16.7 inch) lionfish, a new Key Largo record. Combining excellent free diving skills with keen eyesight, Chris Rose of Her Lion Eyes won the smallest lionfish category with a 42 mm (1.65 inch) lionfish. This record-small fish was tiny enough to fit inside a bottle cap.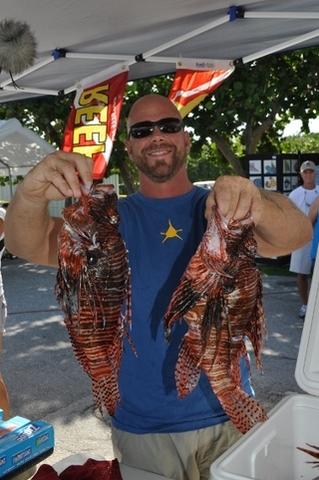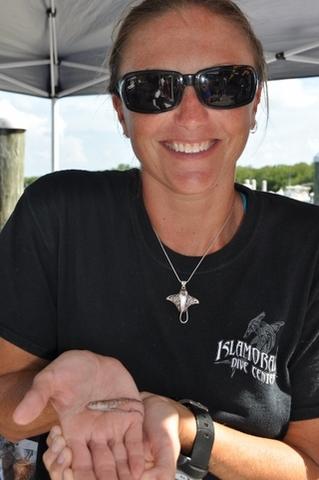 The derby was made possible through sponsorship by the Ocean Reef Conservation Association, John Pennekamp Coral Reef State Park (JPCRSP), the Florida Keys National Marine Sanctuary (FKNMS), Florida Fish and Wildlife Conservation Commission (FWC), Divers Direct, and Zookeeper. Recognizing the importance of removing lionfish from reefs, FKNMS, JPCRSP, and Florida FWC issued single-day permits to allow spearfishing in JPCRSP, the Key Largo National Marine Sanctuary existing management areas, and state waters of the Upper Keys.
Lionfish, native to the Indo-Pacific region, are an invasive species in Florida and cause significant impacts to native marine life. Defended from predators by 18 venomous spines and eating more than 70 species of native fish and invertebrates, lionfish rule the reefs and reproduce as often as every four days, year round. Impacts to valuable food fish like grouper and snapper could damage the economy and ecology of Florida's coastal waters. 
Despite the gloomy statistics, events like derbies can be very effective at reducing local lionfish populations and helping the environment. The Key Largo Lionfish Derby is one of the few lionfish events that combines research with removals. Using two published lionfish consumption models, REEF calculated that the 707 lionfish that were removed would have eaten between 1.1 and 4.3 million prey fish in the next year had they not been removed during the derby. Not bad for one day's worth of fun on the water!
For complete derby results or more information on lionfish, visit www.REEF.org/lionfish
More pictures can be seen on Facebook in the 2013 Key Largo Lionfish Derby Album.