Join us to learn more about a variety of marine life topics from our engaging guest speakers at REEF Fest 2019! 
Seminars are free and open to the public, but pre-registration is requested. All seminars are held at the Murray Nelson Government Center (102050 Overseas Hwy. Key Largo, FL 33037.) Please see the detailed schedule below for dates and times.
---
Seminar Schedule
Thursday, Oct. 17, 7:30 pm:
"The Future for Sea Turtles on a Warming Planet"
Presented by Selina Heppell, Ph.D., Professor, Oregon State University
Sea turtle conservation is a remarkable success story worldwide. While some populations continue to decline, many have increased, thanks to international cooperation and the dedicated work of beach volunteers, agencies, scientists, industry, and conservation groups. However, our achievements in sea turtle conservation are challenged by rising sea levels and rising beach temperatures, as well as continued risk of oil spills and plastic pollution. Dr. Heppell will discuss these successes and challenges, and what we can do to help these iconic animals avoid extinction on a rapidly changing planet.
Friday, Oct. 18, 2:30 pm:
"Fishwatchers' Notebook: Stories and images of great finds and fun adventures"
Presented by Jeff Haines and Carol Cox
During this storytelling session, Jeff and Carol, both avid underwater photographers and REEF Expert surveyors, will share the magic of visiting the same place over and over and how it can change your perspective on doing surveys. They will show some of their most favorite finds during their decade of fishwatching around Florida and the world.
3:30 pm:
"The Power of Marine Citizen Science"
Presented by Ben Holt, Ph.D., Director of the Rock Pool Project
Studying our natural world is far from easy. The sheer diversity, complexity and scale of life on Earth represents major challenges as we endeavor to understand how and why natural systems change from place to place and from time to time. This is particularly true for the marine environment. As concerns regarding human impact on our world reach new extremes, it is vital that professional scientists reach out to the wider community, not just to raise awareness but also to involve people throughout society in the study of biodiversity. Ben will discuss his personal relationship with the world of marine citizen science, his PhD research using REEF data to consider the evolution of hamlet fish (Genus: Hypoplectrus), his research considering the effectiveness of citizen science protocols in the study of biodiversity, his analysis of the REEF database to find environmental factors associated with Caribbean fish biodiversity, and finally his recent UK based marine citizen science program, The Rock Pool Project.
4:30 pm:
"Reef Fish Behavior, 2nd Edition: Twenty joy-filled years in the making"
Presented by Ned and Anna DeLoach, REEF Trustees, Co-founders, and Renowned Underwater Photographer and Videographer
REEF is happy to announce that Ned and Anna will introduce their long-awaited second edition Reef Fish Behavior—Florida, Caribbean, Bahamas at REEF Fest 2019. The couple will share tales of their trials, tribulations, delights, and successes during their 20-year quest to better understand the natural history of reef fishes inhabiting the waters of the Caribbean.
REEF Fest 2019 attendees will have a unique opportunity to purchase a signed copy of the new, updated, and enlarged 2nd edition during two special booking signing events throughout the weekend. These book signing events are the only way to purchase a copy of the book before its release later this year! The book retails for $49.95 plus tax. A limited number of copies will be available for purchase during the Open House at REEF Headquarters (Friday, Oct. 18 from 6:30 -9:00 pm), and on Saturday, Oct. 19 from 1:30-2:30 pm at the Murray Nelson Government Center.
Saturday, Oct. 19, 2:30 pm:
"Blooms of Blue-green Algae in South Florida: Ecological causes and human health consequences"
Presented by Larry Brand, Ph.D., Professor, Rosenstiel School of Marine and Atmospheric Science, University of Miami
In recent years, algal blooms have become more frequent and are a cause of concern in coastal communities. Dr. Brand will discuss the algal blooms that are plaguing south Florida ecosystems and human health. He will explore the sources of nitrogen and phosphorus that generate the blooms, and show how the toxins from these algae can enter the food chain through local seafood.
3:30 pm:
"Lionfish and Nassau Grouper: A tale of two fish and how stakeholder collaboration leads to conservation success"
Presented by Christy Pattengill-Semmens, Ph.D., and Alli Candelmo, Ph.D., REEF Director of Science and REEF Invasive Species Program Manager, and Brice Semmens, Ph.D., Scripps Institution of Oceanography
REEF staff, Christy and Alli, will share recent findings from two of REEF's conservation science programs, the Invasive Species Program and the Grouper Moon Project, including what we have learned about the target species, the invasive Indo-Pacific Lionfish and the native Nassau Grouper. They will also discuss lessons learned from these projects on the importance of stakeholder engagement and partner collaboration in long-term impact and success.
4:30 pm:
"Marine Heatwaves: What 5,000 citizen scientists can tell us about 85,000 beached birds"
Presented by Julia Parrish, Ph.D., Professor, University of Washington and Executive Director of COASST
Recent research has highlighted that the frequency and magnitude of animal mass mortality events have increased over the last half a century, and that mortality events are likely to become more frequent with an increasingly variable climate. Since 2014, the North Pacific has experienced 7 seabird mass mortality events, resulting in millions of dead birds. The relationship between elevated sea temperatures and the observed effects on seabirds has been poorly understood. Dr. Parrish will present findings from a citizen science program focused on beached birds (COASST) that is shedding light on these patterns, as well as discuss the value citizen science has in these big ocean problems and what motivates members of the public to participate in such programs.
---
Speaker Bios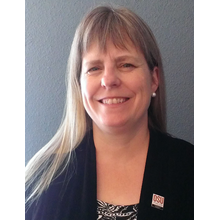 Selina Heppell, Ph.D.
is a Professor of Fisheries Science and Head of the Department of Fisheries and Wildlife at Oregon State University. She has studied and modeled sea turtle populations for nearly 30 years, serving on several federal advisory panels. Selina also works with fisheries managers to develop plans for reduction of by-catch and sustainable harvest. She is a REEF volunteer and long-time supporter of citizen science, promoting programs within NOAA and other federal agencies.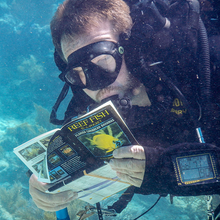 Jeff Haines
was inspired to dive after seeing scuba divers with cameras while snorkeling in the Dominican Republic. After fulfilling that goal in 2006, he soon after started taking his own underwater photos. Since then diving has been Jeff's life passion and he spends as much time underwater, camera in hand, as he can. Jeff and his wife Ann have participated in several REEF Trips and projects through the years, and they can often be found diving Blue Heron Bridge. Jeff has been a REEF member and surveyor since 2008 and is an Expert level surveyor in the Tropical Western Atlantic region. You can see Jeff's underwater photos on many REEF training materials, and here:
https://www.jdhainesphotography.com
.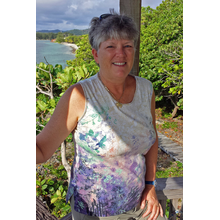 Carol Cox
fell in love with diving while stationed at Anderson Air Force Base on Guam in 1991. It wasn't long before she started doing underwater photography.  Carol retired from the Air Force in 2009 and settled near Mexico Beach, FL on the shores of the northern Gulf of Mexico. She has logged thousands of dives around the world, but her real passion is surveying artificial reefs as a volunteer for the Mexico Beach Artificial Reef Association (
www.MBARA.org
).  When looking for a way to survey fishes attracted to the artificial reefs, Carol found REEF. Soon after she worked her way up the fish identification certifications, contributed numerous photographs, and even taught a few Fishinars. Carol's underwater photographs have been featured in scientific publications, books, ID resources, magazines, university curriculums, and aquariums. And a recent find even ended up in a scientific publication documenting new cleaning behavior in Yellowprow Goby. Carol has been a REEF member and surveyor since 2010 and is an Expert level surveyor in several regions.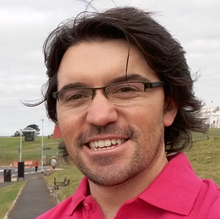 Ben Holt, Ph.D.
is a prominent marine ecologist specializing in citizen science –  empowering people of all ages to collect vital information on the natural environment that can be used for scientific studies. He has published his research in a wide range of leading scientific journals, covering subjects from global biogeography to validation of citizen science methodology. Ben also has extensive experience in the field and has trained hundreds of members of the public to contribute meaningfully to marine science and conservation. He has worked closely with REEF, both by analyzing biodiversity patterns shown by the REEF database and by working closely with volunteers in the field. He is now based in the UK and is the director of The Rock Pool Project a not-for-profit marine citizen science organization focused on bringing marine citizen science to new parts of society.
Ned and Anna DeLoach
were part of the team who founded REEF in the early 1990s and spearheaded the creation of REEF's Volunteer Fish Survey Project. Both serve on REEF's Board of Trustees and have led REEF Trips over the years. Through their research and work with REEF, the underwater photographers and naturalists have co-authored fish-identification and fish behavior guides and have helped discover fish species in the process. Their writing and photography regularly appears in Alert Diver, Scuba Diving and Sport Diver Magazine. The couple was honored as Sea Heroes by Scuba Diving Magazine in 2015 and Anna was inducted into the Women's Divers Hall of Fame in 2011. Stories and photos from their marine life exploits can be found online at BlennyWatcher.com.
Larry Brand, Ph.D.
is a professor in the Marine Biology and Ecology department of RSMAS at University of Miami. His interests include the interaction of ecological and evolutionary processes in marine phytoplankton, how fast and to what extent phytoplankton populations and species are able to adapt to their local environments, and the relative roles of environmental selection and phylogenetic constraints in influencing the evolution of various adaptations.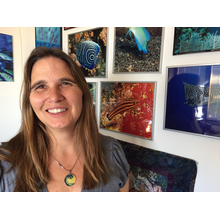 Christy Pattengill-Semmens, Ph.D.
is REEF's Director of Science. Christy joined the REEF staff in 1998 and has been involved with REEF since its beginnings in Key Largo in 1993. Christy has overseen the global expansion of REEF's Volunteer Fish Survey Project data and coordinates with research and management communities on the use of the REEF survey data. Christy has led dozens of REEF Field Survey Trips throughout the project's regions. Christy and her husband, Brice Semmens, Ph.D., are the lead scientists for REEF's Grouper Moon Project, studying one of the last and largest known spawning aggregations of the endangered Nassau Grouper.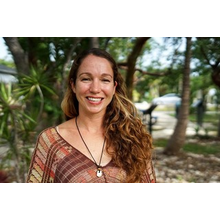 Alli Candelmo, Ph.D.
is REEF's Invasive Species Program Manager. Alli joined the REEF team in 2018 and brings a wealth of experience to the organization. She has studied the population dynamics and management strategies of invasive lionfish in the Cayman Islands and Turks and Caicos, working with the local stakeholders and communities on both islands to help improve removal efforts and gain a better understanding of invasive lionfish. Alli has been a member of the research team for the Grouper Moon Project since 2016. She is a strong advocate for conservation of coastal and marine ecosystems, regularly volunteering for local community programs.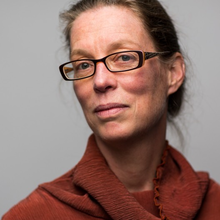 Julia Parrish, Ph.D.
is a professor in the School of Aquatic and Fisheries Sciences at University of Washington and Executive Director of Coastal Observation and Seabird Survey Team (COASST), a large citizen science project. Her work is centered on the intersection between marine ecology, conservation, and resource management, and how non-scientists can be involved in documenting pattern, collecting baseline information, and being an essential part of a science team. Julia and her team use beach-cast marine birds as one indicator of coastal ecosystem health.