Join us to learn more marine life during REEF Fest 2021! We have a great lineup of guest speakers including scientists, naturalists, and underwater photographers, as well as fish identification and invasive lionfish workshops taught by our experts. 
Seminars and workshops are free and open to the public, but pre-registration is requested. Click here to register for REEF Fest 2021. Seminars and workshops are held at the Murray Nelson Government Center (102050 Overseas Hwy. Key Largo, FL 33037.) Please see the detailed schedule below for dates and times.
September 20, 2021 UPDATE - Because of travel restrictions between the UK and the US, Dr. Richard Smith will not be able to join us this year. We are grateful that he has committed to joining us at REEF Fest 2022. In order to minimize time indoors, we have modified our seminar schedule. Sarah Fangman from the Florida Keys National Marine Sanctuary will be rescheduling her talk to a REEF Fish & Friends in 2022. We appreciate your understanding.
For those who are not able to attend in person but still wish to join in, REEF Fest seminars will be livestreamed on the REEF Facebook page and YouTube channel.
---
Seminar and Workshop Schedule
Thursday, Oct. 14, 1:00 pm:
Fish Identification Class
REEF's Volunteer Fish Survey Project engages volunteer divers and snorkelers to collect and report data about ocean life. This program has generated the world's largest database on marine fishes. Join us for a fun, interactive class to learn how to identify some of the fish species found in the Florida Keys. This class will be an excellent refresher for experienced surveyors and a great way for those just starting out to learn their fish ID. Don't forget to book your REEF Fest diving or snorkeling so you can apply your newfound knowledge!
2:30 pm:
Invasive Lionfish Collecting and Handling Workshop
Invasive lionfish are known for their ornate, flowing fins and venomous spines. As the first non-native marine fish to become established in Atlantic, lionfish pose a significant threat to local marine ecosystems, Early detection and rapid removal can help control their populations and reduce their impact on native fish species. Learn about the history of the lionfish invasion, lionfish biology, ecological impacts, current research, collecting and handling techniques, and what you can do to help, whether you are a diver, snorkeler, or land-based conservationist.
Friday, Oct. 15, 3:30 pm:
Conservation Stories from the Field
Presented by Drs. Alli Candelmo and Christy Pattengill-Semmens, REEF; Dr. Brice Semmens, Scripps Institution of Oceanography; and Dr. Scott Heppell, Oregon State University
REEF programs are at the intersection of ocean conservation, applied research, education, and engaging the general public. Our staff and partners are constantly applying innovative conservation technologies in order to address emerging issues in fisheries and marine science. The speakers will share stories of the latest advances in our three core mission-driven programs, the Invasive Species Program, the Grouper Moon Project, and the Volunteer Fish Survey Project, and give specific examples that apply borrowed and/or novel technologies in REEF's conservation science projects.
Friday, Oct. 15, 6:00 pm:
The Heady Hunt for 5000 Fishes
Presented by Paul Humann and Ned DeLoach, REEF Co-founders, Marine Life Authors, and Renowned Underwater Photographers
Paul and Ned were on different paths in the scuba industry when a mutual friend introduced them to each other in the mid-1980s. That led to a successful book publishing partnership, starting in 1989 with the publication of Reef Fish Identification - Florida Caribbean Bahamas, and a goal to photograph as many reef fishes as possible. Thirty-five years, 11 books, and many adventures later, their quest continues. Jim Dalle Pazze, one of the founding directors of REEF, interviews Paul and Ned onstage. Beginning with their early careers that set the stage for the publication of their books and founding REEF, they'll also share some of their most exciting fish encounters from the past three decades
Saturday, Oct. 16, 2:30 pm - REEF Fest 2021 Keynote Seminar:
The Role of Citizen Science in Monitoring and Protecting our Ocean Biodiversity
Presented by Dr. Dan Greenberg, REEF Research Affiliate and Postdoctoral Researcher at Scripps Institution of Oceanography
Understanding the state of species, communities, and ecosystems is critical as our human populations continue to expand in number and impacts. Long-term ecological data are crucial to answer this question, but existing data from scientific surveys are limited to a small fraction of well-studied species and regions. We have only a guess at how most ecosystems on Earth are actually faring, and poor management decisions can thrive under this uncertainty. The emergence of broad-scale citizen science programs offers a promising potential solution to this biodiversity data crisis, but whether the inherently "messy" data from these programs are actually useful for monitoring populations remains an outstanding question. Dan will present his work on evaluating population trajectories for species in the Florida Keys based on REEF roving diver surveys and NOAA fish monitoring surveys conducted over the past three decades. He will also show how REEF surveys can provide vital information for evidence-based management decisions, through the case of the changing Atlantic Goliath Grouper (Epinephelus itajara) populations in Florida.
***
Postponed to 2022
Wonders of the Ocean: The World Beneath
Presented by Dr. Richard Smith, Underwater Photographer, Author, and Marine Conservationist
Richard's richly illustrated talk investigates the smaller, often overlooked animals that inhabit coral reefs. From his PhD research on the biology and conservation of pygmy seahorses, fishes so small they barely stretch across a five pence piece, to other cryptic and diminutive habitat specialists that are being discovered regularly thanks to recreational divers. During our journey through the Coral Triangle, we will encounter many newly discovered fishes, parasites and unusual reef creatures and how their discoveries have come about. However, as the oceans change, the habitats these animals depend upon are becoming ever more uncertain.
Shaping the Future of the Florida Keys National Marine Sanctuary - and How You Can Help
Presented by Sarah Fangman, Superintendent of Florida Keys National Marine Sanctuary
Sarah will talk about a number of initiatives underway in the sanctuary to address numerous challenges facing the marine environment of the Florida Keys. These include proposed regulatory and zone changes, as well as efforts to address water quality, increase awareness and improve enforcement in the sanctuary. The talk will also highlight work as part of the "Mission: Iconic Reefs" effort - an ambitious restoration plan to restore seven sites in the Florida Keys. Remarks will highlight ways that the community has been, and can continue to work with the sanctuary to protect the marine environment that we all value here in the Keys.
---
Speaker Bios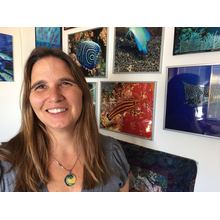 Christy Pattengill-Semmens, Ph.D.
is REEF's Co-Executive Director: Science and Engagement. Christy joined the REEF staff in 1998 and has been involved with REEF since its beginnings in Key Largo in 1993. Christy has overseen the global expansion of REEF's Volunteer Fish Survey Project data and coordinates with research and management communities on the use of the REEF survey data. Christy has led dozens of REEF Field Survey Trips throughout the project's regions. Christy and her husband, Brice Semmens, Ph.D., are the lead scientists for REEF's Grouper Moon Project, studying one of the last and largest known spawning aggregations of the endangered Nassau Grouper.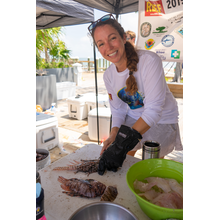 Alli Candelmo, Ph.D.
is REEF's Conservation Science Manager. Alli joined the REEF team in 2018 and brings a wealth of experience to the organization. She has studied the population dynamics and management strategies of invasive lionfish in the Cayman Islands and Turks and Caicos, working with the local stakeholders and communities on both islands to help improve removal efforts and gain a better understanding of invasive lionfish. Alli has been a member of the research team for the Grouper Moon Project since 2016. She is a strong advocate for conservation of coastal and marine ecosystems, regularly volunteering for local community programs.
Scott Heppell, Ph.D.
is an associate professor at Oregon State University's Department of Fisheries and Wildlife. He has been active in the marine conservation field for almost 27 years, and as a REEF Board member his work supports the organization's mission at the nexus of science, conservation, and the public. He first became involved with REEF's programs in 2005 when he joined the Grouper Moon Project research team to assist with fish tagging. Scott now serves as one of the Grouper Moon principal scientists, and values his role in a project that serves as a showcase example for how marine conservation in the Caribbean should be done. He also serves on several ocean-related regional and federal organizations, and has a strong belief in the value of citizen science and the role that non-profits like REEF play in the conservation and management of our marine world. His research interests include the physiological ecology and conservation of fishes. Scott has served as a member of the REEF Board of Trustees since 2019. He and his wife Selina (also a fisheries biologist) established the Heppell REEF Marine Conservation Internship scholarship fund to support traditionally underserved populations to participate in REEF's internship program.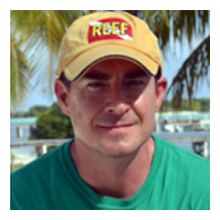 Brice Semmens, Ph.D.
 is an associate professor at the Scripps Institution of Oceanography at UC San Diego. Brice's ongoing research focuses on quantitative ecology and fisheries management. He also is the lead scientist on REEF's Grouper Moon Project. Brice has a keen interest in data collection and has applied data from REEF's Volunteer Fish Survey Project in several publications. Brice has been a REEF member since 1993, has completed nearly 800 surveys, and is an expert-level REEF surveyor in all of REEF's project regions. He is an active Trip Leader in REEF's Field Survey Trips program. Together with Christy, Brice was named a Sea Hero in 2018.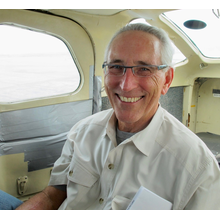 Ned DeLoach
is marine life author, underwater photographer, and REEF Co-Founder. Shortly after graduating from Texas Tech University in 1967, Ned moved to Florida to dive. During his 20-year teaching career in Jacksonville, Florida, Ned was active in the Florida cave diving community and wrote many articles for popular scuba diving publications. In 1979 he formed New World Publications and published
The Diving Guide to Underwater Florida
, in print for 40 years. In 1985, Ned, recently appointed editor-in-chief of
Ocean Realm
magazine, invited Paul Humann to join him as co-editor. After two years they left the magazine business to independently publish marine life field guides. Their first publication,
Reef Fish Identification - Florida, Caribbean, Bahamas
appeared in 1989. It was during the work on that first book that Ned and Paul and co-founded REEF. Over the years Ned and his wife, Anna, have written a series of columns about marine life for diving magazines in the United States and Asia. Currently their writing and photography appears as a regular feature in
Alert Diver
. Their dive travels are chronicled at
BlennyWatcher.com
.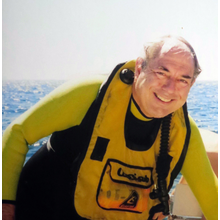 Paul Humann
is an author, underwater photograher, and REEF Co-Founder. Paul's pathway to REEF began in 1971, when he left a successful law career to own and operate the Caribbean's first liveaboard dive boat, the Cayman Diver. For the next nine years, as captain of the vessel, he amassed a notable collection of fish and invertebrate images, many taken in their natural habitat for the first time. Soon Paul, in collaboration with marine taxonomists from the Smithsonian, Philadelphia Academy of Sciences, Scripps Institute of Oceanography, and the California Academy of Sciences, began collecting specimens to help document identifications. These early efforts lay the groundwork for his enduring collaboration with the scientific community. In 1989, Paul and co-author Ned DeLoach published their first marine life field guide,
Reef Fish Identification - Florida, Caribbean, Bahamas
. While assembling material for this book, Paul and Ned were surprised by the lack of comprehensive species distribution information. This planted the idea of establishing an organization, powered by trained volunteer divers and snorkelers, for gathering much-needed data. They founded REEF in 1990. Paul's service and legacy demonstrate the power one individual has to change the world. Paul "retired" from the REEF Board in 2020 and continues to serve with distinction and excellence as a Trustee Emeritus; attending events, participating in programs, and providing counsel to REEF's staff and board.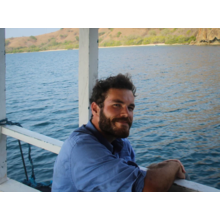 Dan Greenberg, Ph.D.
, is a postdoctoral researcher at the Scripps Institution of Oceanography and research affiliate with REEF. His research focuses on understanding how contemporary biodiversity is poised to change in human-dominated ecosystems, and how species' evolutionary histories contribute to their present fate in this world. He has been involved in a variety of research projects across taxa and ecosystems, ranging from climate change ecophysiology in amphibians to leading biodiversity surveys in the relict church forests of Ethiopia. In his work with REEF, he's exploring how the Volunteer Fish Survey Project can fill in crucial data gaps for biodiversity science and applied ecology in the Caribbean and beyond. Before turning his focus to fishes, his research focused on terrestrial systems and specifically amphibians. Originally from Ontario, he completed his undergraduate degree in wildlife biology at the University of Guelph and his PhD at Simon Fraser University.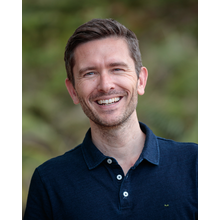 Dr. Richard Smith
is a British award-winning underwater photographer, author, and marine conservationist who aspires to promote an appreciation for the ocean's inhabitants and raise awareness of marine conservation issues through his images. A marine biologist by training, Richard's pioneering research on the biology and conservation of pygmy seahorses, led to the first Ph.D. on these enigmatic fishes. Richard is a member of the IUCN Seahorse, Pipefish and Seadragon Specialist Group. He has named the two most recent pygmy seahorse discoveries from Japan,
Hippocampus japapigu
, and South Africa,
H. nalu
. Richard organizes and leads marine life expeditions where the aim is for participants to get more from their diving and photography by learning about the marine environment. His bestselling book,
The World Beneath: The Life and Times of Unknown Sea Creatures and Coral Reefs
is out now:
www.oceanrealmimages.com
.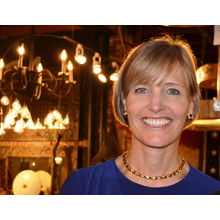 Sarah Fangman
is superintendent of Florida Keys National Marine Sanctuary, overseeing management and operations of a protected area covering 2,900 square nautical miles. She was appointed to the position in July 2017 after serving as superintendent of Gray's Reef National Marine Sanctuary, Georgia. She has been with the Office of National Marine Sanctuaries since 1998, after serving as a US Presidential Management Fellow with NOAA Fisheries in the Northwest and the Marine Mammal Health and Stranding Response Program in Washington, D.C. As a marine scientist, Fangman was the science coordinator at Channel Islands National Marine Sanctuary in California before becoming program coordinator for the sanctuary system's Southeast, Gulf of Mexico and Caribbean region. In that capacity, Fangman worked extensively in the Florida Keys conducting more than 400 science dives. Fangman was twice a saturation diver at the Aquarius Reef Base, an underwater research laboratory located off Key Largo. She also served as diver and divemaster on multiple research missions in the Keys aboard the NOAA Ship Nancy Foster. Fangman helped draft the 2011 Florida Keys National Marine Sanctuary Condition Report that prompted the first comprehensive management review since the sanctuary's designation in 1990.