Into the Blue Book Club will be reading captivating books about the ocean and marine life. Books can range from fiction ocean-themed adventures to educational, non-fiction conservation topics. The goal of each choice is to select a book that will not only inform members on a variety of topics regarding marine science and conservation but also bring together like-minded individuals who share a common admiration for our blue planet. 
Our second club meeting will be held on March 11, 2021, at 8 pm EST. We will be discussing The Soul of an Octopus: A Surprising Exploration into the Wonder of Consciousness by Sy Montgomery.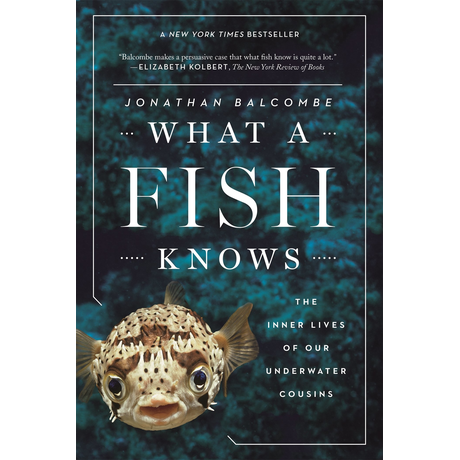 Book Club Meeting 1 - held December 10, 2020 
What a Fish Knows: The Inner Lives of Our Underwater Cousins
By: Jonathan Balcombe 
Teeming with insights and exciting discoveries, What a Fish Knows offers a thoughtful appraisal of our relationships with fishes and inspires us to take a more enlightened view of the planet's increasingly imperiled marine life. What a Fish Knows will forever change how we see our aquatic cousins―the pet goldfish included.
A full synopsis of the novel is available on GoodReads.