Basic REEF Membership is free.
However, REEF cannot accomplish its mission without the financial support of our members. We encourage you to make a donation upon joining and become a contributing member. REEF relies on individual donors to run our important programs. Almost 40% of REEF funding comes from generous individuals and small corporate contributors. Be assured that your gift will help protect ocean species worldwide! 
REEF Benefits
All REEF Members
Support the world's most effective grassroots marine conservation organization and ensure that its critical mission can be accomplished
Receive the monthly e-newsletter, Making It Count, and updates on REEF's important work
Attend free online Fishinars, learning from engaging speakers on a variety of ocean topics and if you are a diver or snorkeler…
Participate in the world's largest ocean citizen science program, the Volunteer Fish Survey Project, enabling you to "Make Dives That Count"
Track your fish and invertebrate sightings online
Advance your underwater naturalist skills and join the REEF Advanced Assessment Team
$50-$99 Level
REEF sticker (if donation is received through mail)
$100-$249 Level
All of the benefits above, plus a REEF magnet
$250-$499 Level
All of the benefits above, plus a limited-edition print by Paul Humann if you donate during the Winter fundraising campaign
$500-$999 Level
All of the benefits above, plus inclusion on our "Giving REEF" outdoor fence display at REEF Headquarters in Florida, and invitations to special events
Sustainer and Benefactor Levels
Donors who give $1,000 or more in a year become part of the exclusive REEF Sustainer Club. Sustainers receive early notice of REEF Trips and invitations to special events. Each spring, REEF hosts REEF by the Sea, held the first full weekend in March (alternating between San Diego and South Florida). These events feature seminars and program updates, silent auctions, opportunities for diving, and a chance to mingle with REEF staff, other REEF partners and friends, and our Board of Trustees.
Sustainers also receive special perks at the annual REEF Fest event in Key Largo, Florida. This four-day celebration takes place every September and includes diving, snorkeling, and kayaking in the mornings, as well as great seminars in the afternoons, and social events in the evenings. Donate today to reserve your invitation to these inspiring marine conservation events and join us for some fishy fun!
REEF Sustainer $1,000-$2,499
Donors at this level are part of the REEF Sustainers, and receive all of the benefits above, plus inclusion in REEF's Annual Report, inclusion on REEF's website, early notice of the REEF Trip Schedule, perks at REEF Fest, and an invitation to the annual REEF By the Sea event the first weekend in March each year.
REEF Steward $2,500-$4,999
All of the benefits above, and invitation go on a private guided dive in Key Largo.
REEF Benefactor $5,000+
All of the benefits above, and invitation to private sustainer event during REEF Fest.
REEF Special Recognition Opportunities:
REEF's Legacy Society – Any estate gift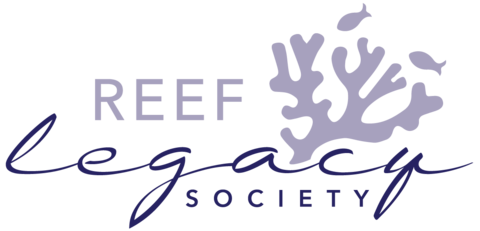 Benefits: Reef Environmental Education Foundation honors every planned gift donor with membership in the Legacy Society. Legacy member's long-term commitment to REEF provides us the ability to plan, implement, and respond to the changing needs of our marine environment. With your legacy gift, REEF can capitalize on our growing success and momentum, ensuring that our important marine conservation work continues for generations to come.
As a member, you will enjoy:
The satisfaction of making a gift that will ensure the conservation work of REEF for future generations.
The opportunity, if you agree, for your gift to be publicly recognized.
The option, if you prefer, to give anonymously.
All of the above benefits for sustainers.
Certificate of Membership is given to those supporters who have remembered REEF in their will or estate plan.
REEF Guardians - Recurring donors
Benefits: Invitation to special events
Ongoing contributions allow us to concentrate on science, monitoring, and education instead of fundraising, everybody wins and our work is more efficient. A special thanks to our monthly donors for making a difference every day in the work we do. If you would like to give monthly, please check the box on our donation form.
Golden Hamlet – Achieved 1,000 fish surveys
Benefits: Certificate and name engraved on a plaque displayed at REEF Headquarters
The Giving REEF
The Giving REEF acknowledges our most generous supporters who donate $500 or more. The Giving REEF wall is located at REEF Headquarters in Key Largo, FL, and includes hand-painted fishes, corals, and seafans that feature REEF's most generous donors. Displayed fishes are updated each September, based on the previous 12-months giving history. Donors receive a photo of their fish.
Fishes are based on giving levels:
$500 - Jack
$1,000 - Angelfish
$2,500 - Grouper
$5000+ - Shark
For further information or to talk with a staff member about giving oportunities, call REEF at 305-852-0030, or email giving@REEF.org.
---
For further information or to talk with someone about giving to REEF, please call 305-852-0030 or email giving@REEF.org.
Matched Gifts: Many corporations offer a matching gift program. Click here to find out more.
Other Ways to Celebrate:
Donate to REEFHonor SomeoneGifts of StockPartner with REEFCorporate PartnersShop to SupportSponsor an EventPlanned GivingInclude in Will
REEF's focus is to develop strong programming to engage and inspire the public through citizen science, education, and partnering with the scientific community to achieve a healthier ocean. This commitment to our mission has been recognized by Great Nonprofits and GuideStar. This means your donation goes directly to making a difference for our ocean.
REEF is a 501(c)3 non-profit organization in the US. Our tax ID number is 65-0270064.
Donations are 100% tax-deductible as allowed by law.
Gifts described on this page support all REEF programs and are not designated for any specific work.
---
REEF ENVIRONMENTAL EDUCATION FOUNDATION, INC., (REEF) IS REGISTERED WITH THE STATE UNDER THE SOLICITATION OF CONTRIBUTIONS ACT, 1992. REEF'S REGISTRATION NUMBER IS SC-06492. A COPY OF THE OFFICIAL REGISTRATION AND FINANCIAL INFORMATION MAY BE OBTAINED FROM THE DIVISION OF CONSUMER SERVICES BY CALLING 1-800-435-7352, WITHIN FLORIDA, REGISTRATION DOES NOT IMPLY ENDORSEMENT, APPROVAL OR RECOMMENDATION BY THE STATE.