Remembering Joe Thomas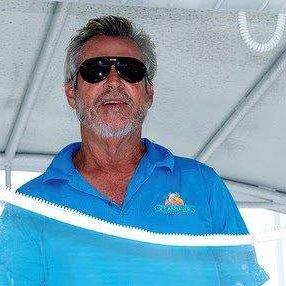 "O Captain! My Captain! rise up and hear the bells; 
Rise up - for you the flag is flung - for you the bugle trills;
For you the bouquets and ribbon'd wreaths - for you the shores a-crowding,
For you they call, the swaying mass, their eager faces turning;"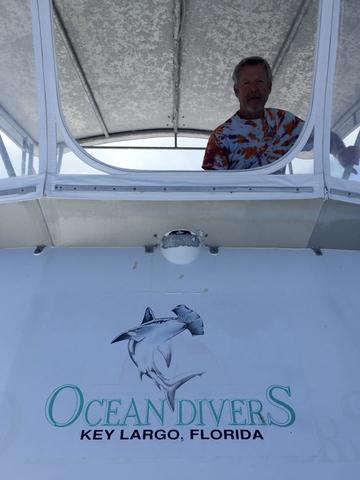 On August 24, 2015, a beloved member of our Key Largo community unexpectedly passed away. Joe Thomas of Ocean Divers was a brilliant captain, a caring mentor, and a wonderful friend, known for his softspoken demeanor and sharp sense of humor. Joe loved to share his passion for the sea, whether it was through educating young divers or imparting his knowledge of the local dive sites and Key Largo history to the many who looked up to him.
Joe was a member of the REEF family for more than 20 years. He selflessly dedicated his time to helping many generations of Marine Conservation Interns advance their diving skills by offering training and certifications for courses such as Nitrox, Advanced Open Water and Rescue Diver. Joe also provided support for and participated in numerous monitoring and research projects throughout the Florida Keys. He was a valued member of REEF's Advanced Assessment Team and made a significant contribution to citizen science by submitting more than 500 fish surveys.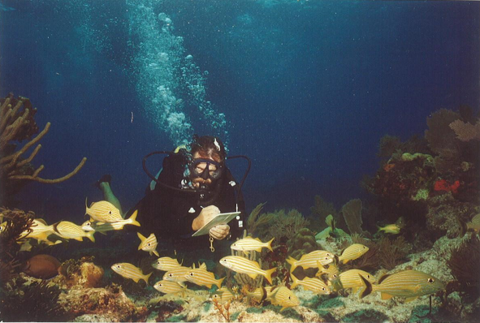 About the Joe Thomas Memorial Fund
The Joe Thomas Memorial Fund has been established as a legacy to remember the ideals by which Joe lived and worked, and to support educating future generations of marine conservationists and divers to protect the ocean that Joe loved so much. Proceeds from the fund will be used to aid young people beginning careers in marine conservation and diving by providing intern scholarships and dive certifications.
The Joe Thomas Memorial Fund was created at the request of Joe's close friends throughout the Key Largo community and supported by REEF, who is forever grateful for all that he has done for the organization. 
To contribute to the fund, click here to donate securely online. Be sure to type "Joe Thomas" in the comment section on the donation page. You can also make a donation over the phone by calling REEF at 305-852-0030, by sending a check to REEF HQ, PO Box 370246, Key Largo, FL 33037.
If you have any questions about the Fund, please contact REEF HQ at (305) 852-0030 or reefhq@REEF.org.
Memories of Joe
Please share your favorite memory of Joe in the comments section below. These messages will be displayed at a Celebration of Life event to be held in Joe's honor on Tuesday, September 15, 2015, at Sharkey's Pub and Galley at 8 pm. You can also email your sentiments to us directly at reefhq@REEF.org.