Summer 2019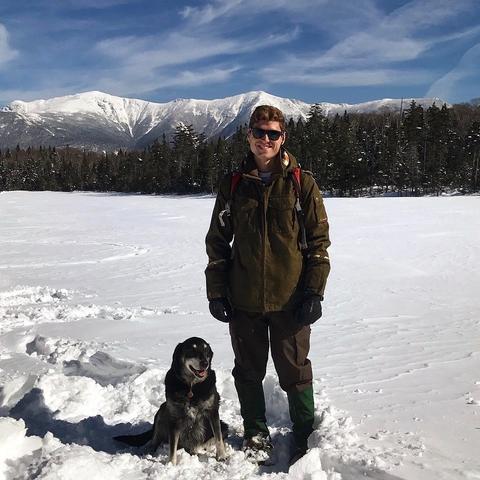 Stacey Henderson grew up in a small town in Vermont but has always had an interest in the ocean. He graduated Wheaton College in Massachusetts in 2015 earning a BA in Biology and minoring in Animal Behavior. He became a certified diver in 2016 completing a divemaster internship on the island of Roatan in Honduras. During his internship he had the opportunity to create coral nurseries and become a certified Lionfish hunter. Having a passion for the ocean, and a love for diving, he soon became a PADI Open Water SCUBA Instructor. He began traveling and working as a Dive instructor teaching in Honduras, Malaysia, and Thailand. When he's not teaching, Stacey enjoys underwater photography and diving in new places. On land, he enjoys hiking, fishing, and hanging out with his dogs. Stacey believes REEF's mission to protect biodiversity and all ocean life by engaging and inspiring the public are important parts of the future of coral reefs. He is very excited to be working with REEF this summer! He is hoping to build on the skills he has acquired and learn some new 
ones along the way.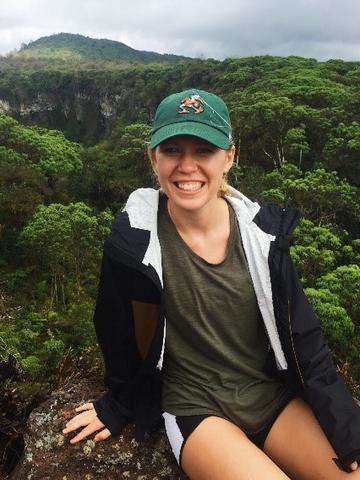 Kate Dremluk grew up in Alexandria, Virginia, and she has spent most of her summers on the Jersey shore swimming, fishing, and exploring the beach and nearby marshes. She graduated early from the University of Miami in December 2018 with dual majors in Marine Science and Biology and a minor in Chemistry. While in school, Kate conducted research in the Ocean Acidification Lab and developed her senior thesis on the effects of acidification on staghorn coral. She also spent a semester in the Galapagos Islands doing field research, in addition to hiking volcanoes, swimming with sea lions, and even snorkeling alongside a whale shark. Outside of school, Kate has had the opportunity to share her knowledge and admiration for the environment with others through her involvement in teaching, community outreach programs, and volunteer positions. Her research projects have greatly contributed to her fascination of the complex effects of human activity on the environment, and Kate plans to attend law school with the ultimate goal of protecting the integrity of marine and freshwater environments. In the meantime, she's excited to become involved in REEF's conservation programs and take an active role in protecting Florida's marine environment, while sharing her love of conservation, research, and education with others.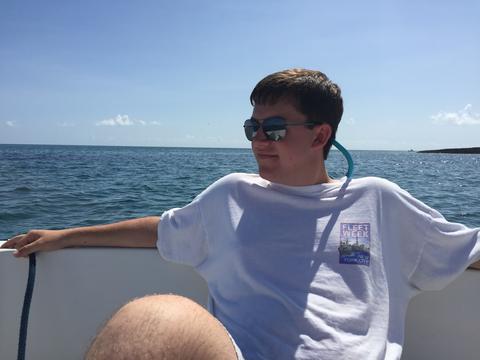 Matthew Hall grew up in Mason, Ohio—a city which promotes mostly engineering and physics education. Granted, most of our vacations were near the ocean (more specifically, his favorite city—Charleston, South Carolina!), but he was always a land-dweller. He had never thought about a career in the marine sciences until his parents got him the gift of a lifetime: a certificate that paid for an Open Water Diver certification. Before he got certified, he never thought he would enjoy the ocean as much as he did. The beauty of it absolutely captivates him everywhere he goes. Matthew wants to share this with as many people as possible, now and in the future. This has driven him to purse an education in the marine sciences and conservation. Matthew went into The Ohio State University as an astrophysics major, but something about it just felt off. The more he learned about the work, the more Matthew learned that he enjoyed the ideas, not the idea of working as an astrophysicist. After a long process of visits to his advisor and career counseling, Matthew's love of the ocean really showed through it all. Now, he has just finished his second year at Ohio State, but his first year as a biology major pursuing the marine sciences. Matthew is ecstatic to have the opportunity to come to Key Largo and intern with REEF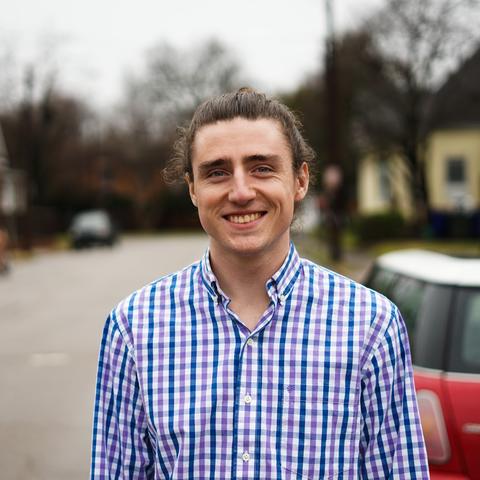 Ben Farmer graduated in May 2019 with a degree in Biology from the University of Kentucky. Ben has been fascinated by the underwater world from a young age and earned his open water dive certification in 2017. Vacationing to beaches in South Carolina and New Hampshire, he has long found the wetlands and intertidal communities fascinating. Back home in Kentucky, Ben explored everything from lakes to small creeks and cave systems. Yearning to return to the ocean, Ben pursued a semester of education abroad on the Caribbean island of Bonaire during his junior year. The CIEE Research Station was where Ben gained an intense appreciation for coral reef ecology, scuba diving, and scientific communication, as well as the incredible connection between the staff, students, and local community stoked Ben's interest in ground level conservation efforts. Upon returning to the University of Kentucky, Ben pursued an internship with the International Center, where he was able to leverage his unique experience abroad to help prospective students find their own programs. Ben continued to hone his research and presentation skills as well, with projects spanning Marine Protected Area effectiveness in the Indo-Pacific, the biology of karst water systems, and the parental behavior of sparrows. The REEF Marine Conservation Internship is an exhilarating next step for Ben providing a chance to become a better communicator and ambassador for the underwater world. Ben believes that ground-level support for environmental initiatives is vital to concerted preservation of delicate marine ecosystems. As an intern with REEF, Ben is in the perfect position to contribute to this initiative.
Spring 2019
Lara Noren first fell in love with the ocean when she was growing up in Minnesota and went to visit the Shedd aquarium in Chicago. Deciding to follow this love of the ocean in her collegiate career, she moved to North Carolina to pursue a degree in Marine Biology, with a Concentration in Conservation, at the University of North Carolina Wilmington (UNCW). While attending UNCW, Lara was involved with a research group studying Caribbean coral reef mesophotic ecosystems. This experience lead Lara to a deep love and appreciation for the fragility of coral reef ecosystems, which evolved into a determination to positively impact marine conservation initiatives in coral reef regions. In addition to Lara's interests in coral reef ecology, she is also interested in working with environmental non-profits. She gained experience in the non-profit field through a Plastic Ocean Project, where she conducted plastic marine debris research and outreach programs. She also interned for the past four months at the Bald Head Island Conservancy, a non-profit centered in the preservation, education, and conservation of barrier island ecosystems. This spring she is looking forward to working with the public through outreach programs, working with another environmental non-profit, and hopes to gain more experience in SCUBA diving and marine conservation! 
Evan Wilson grew up in Sarasota, FL, where time spent on and in the water has developed his passion for the marine environment. Since becoming a certified diver in 2009 he has seen the complexities of marine ecosystems and the need for conservation efforts. With a degree in Business Finance from the University of South Florida, he hopes to provide a unique perspective to marine research and conservation. Since graduating, Evan has spent much of his time on Alaska's Kenai Peninsula. Working as a guide for an Alaskan eco-tourism company, he has further sparked his interest in the natural world, and sharing all that it has to offer through environmental education. As an Intern with the Central Caribbean Marine Institute on Little Cayman, he had his first formal experience working for a marine research organization. During his time at CCMI, Evan was involved with a variety of projects including the tracking of invasive lionfish, coral restoration, and the filming of a live underwater lesson broadcasted to students throughout the Cayman Islands. Evan is excited for the opportunities in community outreach, and honing his marine science skills during his internship with REEF.
Madalyn Mussey, more commonly known as "Moose" is originally from Wisconsin, but attended the University of Missouri in Columbia, MO. She recently graduated in December 2018 with a Bachelor of Science in Parks, Recreation, and Tourism and an emphasis area in Natural Resource Management. Moose considers herself as very adventurous and outgoing. Her hobbies include snowboarding, bird watching, scuba diving, horseback riding, and even playing rugby. She has always been passionate when it comes to conservation, but her love for the water grew when she participated in a semester-long SCUBA Theory course through her university where she attained her Advanced OW and soon after, her Advanced Rescue Certification. After thoroughly enjoying a 3-week study abroad to Thailand, where she spent a large portion of her time restoring coral reefs and recording fish species, she knew she had picked the right career field. She has had many opportunities to share her passion of marine conservation with others at places like SeaWorld Orlando and the Conservancy of Southwest Florida, reaching out and educating kids about the natural world around us. She has spent a lot of time as an educator and now is thrilled to have an internship with REEF where her interest and experience with hands-on marine conservation work will be valued.