Fall 2022
Brooke Enright
graduated from the University of Hawai'i at Hilo with a B.S. in biology and a certificate in the marine option program. During her undergrad, Brooke worked on a research project analyzing sewage pollution and water quality along local beaches in Hilo, HI. During university, Brooke worked on the Sea Turtle Response Team where she responded to calls from the public about endangered and hurt sea turtles. Brooke loves spending her time in the water and going to the beach, swimming, snorkeling, freediving, boating, and scuba diving. Brooke is a certified PADI Rescue Diver and Sci-Diver. As a Sci-Diver, Brooke conducted research on analyzing fish predation prevalence on coral species in Hilo, HI. During this project, she surveyed over 3,000 corals! Brooke is excited to visit Key Largo for the first time and to finally get to spend some time in the Atlantic Ocean. She is excited to embark on this new adventure and gain new experiences with REEF!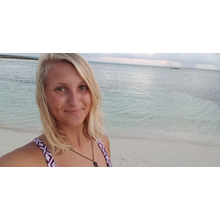 Alexis Kuhre Haag
graduated in April 2022 with a bachelor's degree in specialized studies, combining environmental studies and sociology, and a geography minor from Ohio University. She was raised in a family of environmental activists, but her interest in the environment was instilled by attending Watershed Camp for seven years as a child. She also served as junior counselor for kids ages 6-11, planning activities and field trips to help them learn about the world around them. Her interest in the environment grew after visiting Forfar Field Station on Andros Island in The Bahamas, where. she earned certifications like Wilderness First Aid, Sea Kayaking, PADI Advanced Open Water, and Leave No Trace. She has also served as the Ohio University Student Director for the Sugar Bush Foundation, an organization that helps the local community and Ohio University by funding projects to promote sustainable development in Southeastern Ohio and Appalachia. Most recently, she worked with Zero Waste Event Productions, helping to divert waste at large festivals and events in the region. She also worked with Ohio University's Office of Sustainability, where she shared information about how students can become involved with Sustainability Ambassadors. When she isn't working, she enjoys scuba diving, kayaking, reading, and nerding out over all things Lord of the Rings and Marvel. She is so excited to be working with REEF and cannot wait to see what is in store for her here!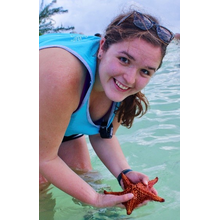 Natalie Patetta
graduated from the University of North Carolina at Chapel Hill, where she earned a B.S. in environmental science and a minor in marine science. Her passion for the ocean began at six years old, after her parents took her and her sisters to the Chicago Aquarium. They attended the dolphin show and she was picked to interact and play with the animals. Natalie was determined to be a dolphin vet after that, but her interests shifted to marine conservation in high school. As a freshman at UNC, she became a member of the Castillo Coral Lab. She examined the impacts of microplastics on coral tissues and quickly fell in love with laboratory research and corals. She followed her interests through a summer study abroad experience with SEA Semester, where she became a crewmate on the SSV Robert C. Seamans. Natalie learned how to sail the 134-foot sailboat, and for six weeks, she traveled around the equatorial Pacific and through the Phoenix Islands Marine Protected Area. When she was not sail-handling or conducting hands-on research about island mass effect, she was snorkeling around the atolls and witnessing the beauty and magnificence of protected coral reefs. Natalie wanted to continue conducting marine research, so she spent her final fall semester at UNC's Institute of Marine Science. She carried out independent research with the Nye Lab, focusing on the upper and lower temperature limits of North Carolina fish species. Natalie was able to turn the research into a senior honors thesis. Her time spent in the various labs and environments has made her realize she has a wide range of passions, all revolving around marine ecology. Outside of school, Natalie loves to read, travel, swim, scuba dive, pilot drones, and create art. She is currently working on earning her PADI Rescue Diver certification and is thrilled to start exploring the reefs around Key Largo. Natalie is really excited to be a REEF intern and cannot wait to see what adventures are in store.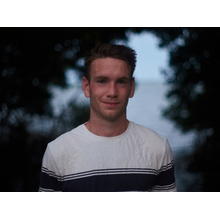 Nick Robie
graduated from Butler University in May 2022 with a B.S. in biology and Spanish. He is from Columbus, Ohio, and is an American-Belgian dual citizen. Nick cemented his love for marine biology and conservation after taking a trip to the British Virgin Islands with his biology teacher in high school, and despite growing up in the Midwest, he always felt called to the ocean. Later in college, Nick's interests developed in STEM, the humanities, and the way that these two distinct approaches to knowledge inform one another. To pursue these interests, he founded and now serves as editor-in-chief for a multidisciplinary publishing platform called The University Journal. Nick was also heavily involved in research during his undergraduate career. He was awarded a Hendricks fellowship and grant money for urban pollinator research that he designed. Nick also loves facilitating learning and growth in others. He has taught marine biology, environmental science, genetics, chemistry, and physics in high school and undergraduate settings. Above all, Nick simply loves to learn and is excited to do so during his time at REEF.
Summer 2022
Grace Davis
graduated in May 2021 from Hollins University with a B.A. in Business and minor in Psychology. She has always had a love of the outdoors, environment, and the oceans, so she found ways to mix her degrees and passions during school. While in college, she was a trip leader in the Hollins Outdoor Program, where she enjoyed taking fellow students on a variety of outdoor adventures like hiking, paddling, and rock climbing. Through this program she gained leadership skills as well as outdoor safety skills and knowledge. She also completed the NOLS Wilderness First Responder course and earned the Hollins Outdoor Leadership Certificate. In her sophomore year, she hosted a screening of a marine conservation documentary film, called BLUE, hoping to spark interest in environmental conservation in her peers and the community at large. Grace's love for the oceans started young from hearing stories of her parents dive trips and is now fueled by her own NAUI Open Water and Advanced Open Water Scuba certifications. She loves diving and will take any chance to hop in the water! Grace believes the health of our oceans lies in the accountability of big businesses and industries and creating environmental policy that focuses on lasting protective measures for our oceans. She hopes to use her business background for the nonprofit work at REEF. Grace is excited to be a REEF intern and to learn more about marine life, specifically the invasive lionfish! She also loves the teaching and community outreach components at REEF and can't wait to get started!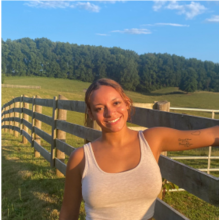 Cayla Bernstein
is a Fall 2021 graduate from the University of South Florida with a B.S. in Social & Behavioral Health Sciences and a minor in Environmental Policy. Though she was born and raised in Brooklyn, New York, Cayla spent many summers with family in Barbados. She was amazed by the clear blue beaches that were teeming with life; it was a stark contrast from the murky green waters she was used to. When she was younger she participated in Project Citizen where she rallied to implement a recycling program in her school. From there, her love for the environment grew, and she became driven toward a sustainable future. In college, Cayla focused primarily on children's behavioral health, public health, and environmental science, as well as the overlap between the three. She conducted research on the issue of eutrophication of Florida waters, namely from fertilizer runoff and wastewater mismanagement, and its effect on quality of life. Between semesters, Cayla was an Orientation Leader on campus and a volunteer at the Humane Society. Recently she has worked on installing oyster shell bags in Tampa Bay to create valuable habitat and slow erosion along the shoreline. These experiences developed her skills as an educator and strengthened her connection to the natural world. She came to realize the role she could play to foster the next generation of environmentalists. Cayla is a foodie in her free time and enjoys roller skating, snorkeling, fishing, and kayaking, and she is excited for the opportunities that await at REEF!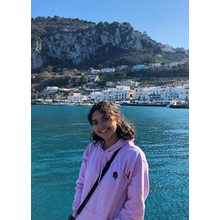 Alyssa Estrada
graduated from the University of New Haven, where she earned a B.S in Marine Affairs and a minor in Legal Studies. She grew up in the Bronx, New York, not being very exposed to environmental issues or marine science, and became intrigued with marine biology when she transferred to high school in New Jersey. While at UNH, she developed an interest in coastal management and resource sustainability and decided to change her major from marine biology to marine affairs and legal studies, to further understand marine policy and regulation. At the University of New Haven, Alyssa was a Resident Assistant for the Marine Biology Enhanced Learning Community. She served as a mentor for first year marine biology, marine affairs, and environmental science students; helping to provide guidance and inspire passion in their studies. Alyssa hosted several field trips and educational programs with residents in or out of the field. For the past year and a half, she was working on her senior thesis, which focused on determining factors that influence college students' knowledge, awareness, and perception of climate change. In her research, she realized that many students have not been exposed to marine science or environmental issues prior to college and it impacted an individuals' awareness and perceptions of climate change. This led Alyssa to gain an interest in marine education, community outreach and marine conservation; and eventually to REEF. In the future, Alyssa hopes to attend graduate school and potentially relocate for a career opportunity in marine conservation, resource management, or marine education. Alyssa is ecstatic to be part of the REEF team and is looking forward to gaining more experience in ocean conservation, community engagement, and marine education.
Lauren Bulik
is a undergraduate at Clemson University in South Carolina, where she is pursuing a dual Bachelor of Science degree in Environmental and Natural Resources and Biological Sciences. Originally from Long Island, New York, she always loved the ocean growing up so close to the beach, and she realized she wanted to focus her career studying and exploring it after completing an independent research project on microplastic pollution in her local bay. At Clemson, she joined a research lab, Conservation of Marine Resources, where she researches human impact on marine communities, specifically marine debris. In the summer of 2021, Lauren had the opportunity to conduct coral reef surveys in the Florida Keys with her lab using scientific diving. She is now a PADI Advanced Open Water Diver, along with a Dive Against Debris specialty. Lauren is also passionate about sharing knowledge with the public, to encourage community efforts in marine conservation. She has participated in educating children on marine ecosystems and ocean health through an immersive STEM and arts program with South Carolina elementary schoolers, and volunteered as a Discovery Guide with the New York Aquarium. She is thrilled to be part of the REEF team to continue doing on this journey!
Spring 2022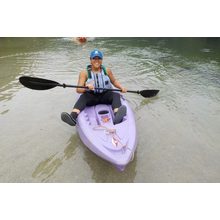 Leslie Nguyen
is a recent graduate from San Jose State University where she earned a B.S. in Marine Biology. While in college, Leslie became a member of the Marine Biology laboratory where she began exploring the biodiversity and ecology of the crevices within the tropical coral reefs of Maui. She also volunteered in Animal Husbandry at the Marine Mammal Center where she had the opportunity to closely interact with and care for many different marine mammals like elephant seals and California sea lions. At the Marine Mammal Center, Leslie developed a huge passion for marine conservation and realized that she would love to continue exploring the field in every way. Leslie has always been in love with the ocean and is so excited to share her passion through education and community outreach with REEF. She hopes to eventually apply the skills she develops with REEF and future opportunities to build her own nonprofit organization that is aimed towards inspiring, educating, and supporting the next generation of minorities in marine biology and conservation.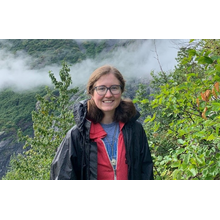 Sarah Siddoway
is from Salt Lake City, Utah and is a recent graduate of the University of Utah with a B.S. in biology. Though she grew up in a landlocked state, she's always been fascinated by the ocean. She developed a love for environmental outreach working as an eco-explorer for Utah's Hogle Zoo for two summers. She then interned with BioEYES, where she got to teach science lessons to children in underserved schools. During school she worked on a research project studying bird-window collisions on campus, which introduced her to the field of citizen science. After graduating, she continued to volunteer for many local citizen science projects, including monitoring kestrel boxes, conducting raptor surveys, and creating beaver dam analogs. Sarah is passionate about marine conservation and hopes to one day work for a marine conservation nonprofit organization doing either research or outreach. She is excited to get to combine her passions for citizen science, environmental outreach, and conservation during her internship with REEF.
Fall 2021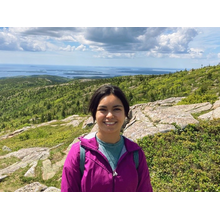 Lauryn Magno is a spring 2021 graduate from Oakland University with a BA in International Relations and a music minor. While she spent the majority of her life in Michigan, far from the ocean, respect for both the land and the sea was instilled in her from a young age. Her values of good environmental stewardship never ceased during college and turned towards the social sciences in the form of environmental policy. Exploring this policy area, Lauryn worked in several different offices, including two summers on Capitol Hill and a year in the U.S. Embassy's Pacific ESTH Hub in Suva, Fiji, which is where her interests in marine conservation and policy began. During her ESTH Internship, she developed a strong interest in continuing to learn about human society's interaction with the marine environment and its resources and went on to complete research on international deep sea mining governance. Her passion for marine and coastal resource governance is what led Lauryn to REEF. Lauryn is excited to combine her research experience with her enthusiasm for education and community outreach this Fall with the REEF team. After her internship, Lauryn plans to attend an interdisciplinary marine systems and policies graduate program.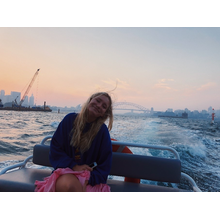 Lauren Mahoney graduated from Duke University in the spring of 2021 with a B.S. in Biology with a Marine concentration and an Environmental Science minor. She grew up in the Netherlands just a few minutes away from Scheveningen Beach, where her passion for the ocean and its conservation began. While at university, Lauren became closely involved with the Duke Marine Lab, spending two summers there studying Invertebrate Zoology and Turtle Conservation, and becoming a Marine Lab Ambassador while back on the main campus. During her junior and senior year, she worked at the Donohue Laboratory, researching environmental interactions in plants and the relationship between parents and offspring phenotypes. She also spent a summer in Madagascar as a Coral Restoration Intern, during which she earned her PADI Advanced Scuba Certification whilst monitoring and aiding reef rejuvenation off the island of Nosy Komba. Outside of school, Lauren loves to read, run and ski, joining the Duke Ski and Snowboard team her freshman year. In the future, she hopes to attend graduate school for Marine Biology and pursue a career in conservation and research. She also aspires to become a PADI diving instructor to help spread her love for the ocean. Lauren is delighted to be part of the team at REEF and cannot wait to help make a difference, no matter how big or small.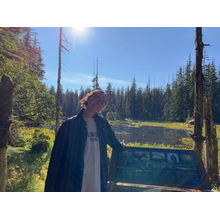 Emily Boll graduated from Bowling Green State University in May 2020 with a Bachelor of Science in Marine Biology. She spent her time at BGSU mostly in the marine lab learning aquarium husbandry skills for fresh and salt water tanks and contributing in outreach for younger students who would tour the lab. Emily's favorite undergrad opportunity was to study at Williams-Mystic in Connecticut. This is where her love for research and the ocean blossomed. During her time in Mystic, she was able to attend extended field seminars while also doing research and attending classes. Alaska was one of our first trips where Emily listened to stories from Alaskan Natives, studied the importance of Fisheries, and researched the current environmental stressors in the state. She also spent 12 days on an offshore voyage in the Gulf of Maine on the Corwith Cramer where she learned to repel Neuston Tow nets to collect data for NOAA, researched further about the effects of microplastics in the ocean, and learned how to sail. While in Connecticut, Emily was able to do a semester long research on the importance of policies for the Northeast Canyons and Seamounts Monument off the New England coast. Emily is excited to learn more about invasive species, as she did research on an invasive species of Asian shore crab. This passion pushed her to an internship at REEF. Emily is looking forward to being able to contribute in outreach and conservation with other passionate REEF interns and increase her knowledge about the invasive species of lionfish!
Summer 2021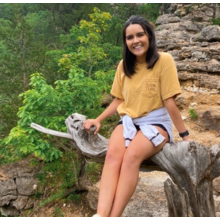 Maddie Brownfield
is a spring 2021 graduate from the University of Missouri-Columbia with a degree in biochemistry. She grew up landlocked in St. Joseph, Missouri, but developed a love for the ocean at a young age from her mom's saltwater tank. Her passion for marine science grew stronger in high school, after a marine biology research trip surveying coral reefs with Forfar Field Station on Andros Island in The Bahamas. In 2019, she obtained her dive certification and fell in love with diving, even in the murky lakes of the midwest. She then furthered her skills through a study abroad course in Thailand, where she continued learning about marine conservation and helped to restore coral reefs. After this, she quickly knew she wanted to pursue a career in the field of marine science and conservation. In college, she worked as a rec swim coach and a campus tour guide, where she developed a love for public outreach and education. She also worked as a laboratory research assistant in a behavioral neuroscience lab, and also explored some creative outlets working as a wedding videographer. She even helped to found the first marine conservation organization at her university, Save Our Seas Mizzou! In the future, she hopes to attend graduate school and study marine biology and conservation to eventually work as a researcher or an educator in the field. Maddie is excited to join the REEF team and is looking forward to mixing her creative skills, passion for public outreach, and love for the ocean to help spread awareness about marine conservation.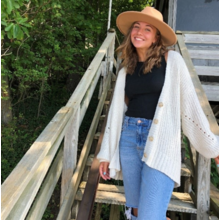 Hailey Hiner
was born and raised in a small town in northern Ohio. Despite growing up surrounded by land, she has always had a strong affinity for the ocean and marine science. During high school she was fortunate to participate in two field study experiences at MarineLab in Key Largo, where she snorkeled a coral reef for the first time and solidified her passions for marine science and reef conservation. Upon entering college, she decided to push this passion to the side and work toward a career in healthcare. After spending most of her undergraduate years preparing for a job in the medical field, she realized that her passions were still with marine science and decided to pick up an additional major in environmental science during her junior year. Since doing so, she has never been more confident that this is the field she belongs in and is eager to develop the skills and knowledge needed to pursue a career in marine and environmental science. Hailey recently graduated from Miami University in Oxford, Ohio with a B.S. in Kinesiology & Health and Environmental Science. While at Miami, she conducted research on the effects of ocean acidification on the seafood industry and its implications on human health. She hopes to one day further her education and combine her interests of public health and marine conservation into a profession that would inform the public on the importance of ocean conservation. She could not be more excited to work with REEF and looks forward to returning to Key Largo to gain more experience in ocean conservation, outreach, and education.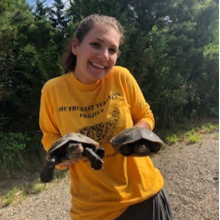 Mary Quinn
is currently enrolled as an undergraduate at Wheaton College in Massachusetts, pursuing degrees in both biology and creative writing. Originally from Fairfield, Connecticut, Mary has grown up on the coast of Long Island Sound and has always loved exploring the ocean. Whether it was kayaking in the Sound, or exploring tide pools and subsequently ruining clothes, Mary had an active outdoor childhood. She has worked with the New England Coastal Wildlife Alliance on their Diamondback Terrapin Project as a field intern team leader. In the spring of 2020, Mary became certified as both a PADI Open Water Diver and as a PADI Advanced Open Water Diver while studying abroad at the School for Field Studies, Center for Resource Management Studies on South Caicos, Turks and Caicos. In South Caicos, Mary fell in love with fieldwork, living at a remote field station as a part of a team and sustainable living. She enjoys snorkeling, diving, and kayaking in the ocean. Mary hopes to continue working to give back to the environment, learning, and exploring different marine ecosystems around the world. During the last year, Mary has been working to finish her undergraduate degrees and has been completing independent research on the foraging behavior of yellowtail snapper in South Caicos.
Spring 2021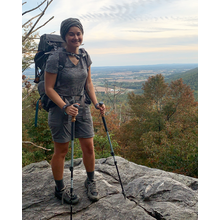 Sierra Barkdoll
grew up right outside of Baltimore, Maryland, where she was minutes away from the Chesapeake Bay. While spending many activities on the bay, Sierra developed a love for nature and aquatic environments. In the spring of 2020, she graduated from the University of Maryland, Baltimore County with a B.S. in Environmental Science and Geography, a Biology minor, and a GIS certificate. During college, Sierra got involved in sailing and SCUBA diving clubs, from which she became enamored with the open ocean and decided that she wanted to pursue a career in marine conservation! Joining an undergraduate research lab, she spent a summer in North Andros, Bahamas, studying threats to the critically endangered Bahama Oriole. This became one of the most treasured experiences in Sierra's undergraduate career, as she loved being able to contribute to the scientific community while helping to protect an endangered species! At REEF, Sierra hopes to develop her conservation skills further and apply them to REEF's programs.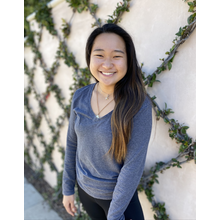 Mackenzie Kawahara
is an aspiring marine biologist from Manhattan Beach, California. Between her father's love for the ocean and her mother's Hawaiian cultural heritage, she was raised from a young age to follow the concept of 'malama aina,': an ancient Hawaiian philosophy that seeks to understand and respect the relationship between humans and the land and sea. This inspired her from a young age to watch nature documentaries and collect marine biology books to better understand not only the relationship between humans and nature, but also the relationships occurring within nature. Mackenzie recently graduated from the University of California, Davis with a bachelor's degree in Marine and Coastal Science and a minor in Japanese. While at UC Davis, she was involved in a few research laboratories and several marine animal husbandry positions, which is where her interest in coral reefs began. Mackenzie is pursuing a future career path as a researcher studying how corals respond to and recover from anthropogenic stressors and marine infectious diseases. Another key factor in her desire to be a marine scientist is the ability to then share her knowledge with others. Since high school, she has been coaching gymnastics to children as young as two years old to early teens and attending UC Davis allowed her the opportunity to expand her teaching skills to the classroom. With REEF, Mackenzie is excited to improve her diving skills and take part in the education and outreach programs combining her passion for marine biology and teaching.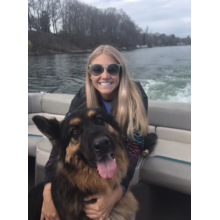 Summer Huber
grew up in northern Indiana near Lake Michigan where she developed her passions for sailing, swimming, and learning about aquatic organisms. Getting scuba certified in cold, murky, Midwest waters, she appreciates every opportunity she gets to dive in the ocean and experience its beauty. She graduated from Purdue University in December 2020 with a Bachelor of Science in Biology. While in college, she conducted research on the effects of microplastics on several zooplankton and fish species in the fish ecology lab. She had the opportunity to attend a study abroad trip in Belize where she learned the principles of lionfish collection and dissection, explored ancient Mayan ruins, and conducted marine conservation projects. One of her favorite scuba diving locations besides Belize has been the U.S. Virgin Islands. Summer also has a strong passion for veterinary medicine. She spent several summers working at a veterinary clinic, volunteered at Purdue's veterinary teaching hospital, and took multiple animal science courses and labs throughout college. In the future, Summer plans to attend graduate school and study marine biology and ecology. She is thankful for the opportunity to intern with REEF, and is ready to advocate for marine life, participate in outreach events, and learn about non-profit organizations.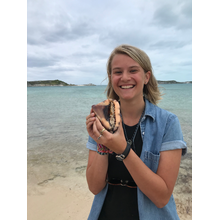 Mikayla Carrier
is currently finishing her degree in Biology at Scripps College and plans to graduate in the spring of 2021. She grew up in Michigan where she spent many summer afternoons at the lake participating in a variety of water activities ranging from kayaking to water skiing. In her free time, Mikayla enjoys playing guitar, volunteering with animal shelters, and camping. As a sophomore in high school Mikayla moved to California to attend Thacher, a boarding school, where her love for science prospered. In college, Mikayla found a strong interest in biochemistry and joined a professor's lab which researches modified-DNA synthesis. After getting Scuba Certified in the spring of 2019, however, Mikayla decided she wanted to also explore a marine science education. With this in mind the following year, she traveled to the Turks and Caicos to expand her knowledge on marine ecosystems. While on South Caicos, the two most significant field projects she participated in was assessing the abundance of Lobatus gigas inside and outside a Marine Protected Area and completing an independent study on South Caicos' Epinephelus striatus stock health by analyzing historical data. After combining her passion for science with her love of the ocean and scuba diving in the Turks and Caicos, Mikayla realized that marine science was her ideal career path. She hopes to pursue marine chemical biology after she expands her growing knowledge on marine conservation and restoration. Additionally, The community outreach she participated in while on South Caicos lead her to want more experience with marine education. She hopes that moving forward with REEF she is able to gain important skills on how to educate not just the community around her but also herself on marine ecosystems. Furthermore, she hopes to complete her divemaster in the coming month so that she can have expand her role and leadership underwater. Mikayla is very excited to be a part of the REEF team and is looking forward to interacting with the Florida Keys community in an effort to help conserve the beauty of our underwater world!
Fall 2020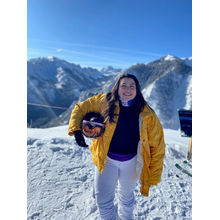 Dara Albrecht
is studying Environmental Science with a concentration in Biodiversity and Conservation at Yale University. Dara is particularly interested in community-based natural resource management as well as studying population dynamics to establish marine protected areas. She is a first-generation Peruvian-American citizen, and has grown up advocating for the environment and fighting against environmental degradation and exploitation in Peru and in the US. Her interest in marine systems first started when she was able to visit and volunteer with several nonprofits in the Key Largo area (including REEF!) and obtain her scuba diving certifications. Since then, she has become involved with different environmental initiatives at college, including efforts for sustainable fashion, environmental education, science research and publishing, and more. Her favorite activity, however, has been working as a Science Tour Guide for the Yale Office of Admissions. Last summer, she moved to Australia to intern for the Global Ecology Lab at the University of Sydney. She studied scavenger behavior in the Australian desert, and has been very interested in land and animal management since then. More recently, she has been working on a book as a reviewer about community-based conservation in Latin America, and will eventually be published as a reviewer when it goes to print! These experiences have strengthened Dara's love for citizen science and environmental education, and she hopes to apply them to marine conservation through working with REEF to better improve conservation systems.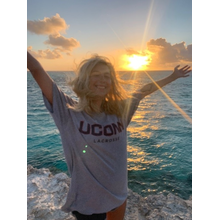 Melanie Farrell
graduated from the University of Connecticut in the spring of 2020 with a major in Maritime Studies as well as a major in Geography. She grew up on the east end of Long Island, New York, and spent most of her time at the beach which helped her to develop a deep passion and appreciation for the ocean at an early age. While at UConn she had the opportunity to work in the research department with Principal Investigators on budgets, contracts, and other important analytical duties. Through this she began to understand that research is much more involved than just time spent in the field and was very excited to gain practice in this area. During college she studied abroad in South Caicos focusing on marine resource research. While abroad, she participated in invasive lionfish collection and dissection, seagrass health and abundance surveys, data collection on Lobatus gigas inside versus outside Marine Protected Areas and much more. Her abroad experience left her feeling enriched not only by the skills she had gained but also by the profound gratitude she experienced from being able to learn about their own unique history, traditions, participate in celebrations, and develop relationships with community members. She now hopes to cultivate similar experiences with local communities in her travels moving forward. Additionally, she recently completed research on the relationship between fishing gear selectivity and total length of Epinephelus striatus caught by fishermen. She currently holds her PADI Rescue Diver certification and hopes to work her way to one day becoming a certified instructor. Melanie is looking forward to combining her enthusiasm for the ocean, education, research, and new opportunities with REEF!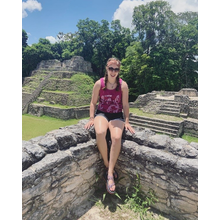 Alyssa Fogel
is from Columbus, Ohio. Her passion for marine science stems from her experiences at Forfar Field Station on Andros Island. At Forfar, she had the opportunity to snorkel a barrier reef for the first time, experience the wonder of blue holes, and learn about the island's geology. Forfar is an environmental education and conservation organization that offers field studies, dive trips, and sailing trips, among other programs. She has returned to Forfar six times since her first trip in 2015, and hopes to continue to return each year for the annual volunteer week. Alyssa is currently studying environmental science, biology, and Spanish at Otterbein University in Westerville, Ohio. She loves her school and her community, but is excited to relocate in the future to pursue a career in reef or coastal management. Travel has always been an important part of Alyssa's life--she has had the opportunity to spend time snorkeling the Great Barrier Reef as well as experience Malawi, in Africa, as part of a travel course. She hopes to further her education by earning her master's and doctoral degrees, with the goal of one day becoming a university professor. She will be earning her open water dive certification following her arrival to the REEF campus, and plans to become a dive instructor later in her career. Alyssa currently works at Goldfish Swim School, a children's swim lesson facility, where she is passionate about teaching valuable water safety skills in a fun and supportive environment. With REEF, she is excited to grow the teaching skills she has learned at Goldfish through the education of the public regarding the myriad of threats facing reefs today. Outside of school and work, Alyssa is an avid distance runner. She has run seven half marathons and one full marathon to date, and hopes to blend her love for traveling and running in the future by competing in marathons at various top destinations around the globe.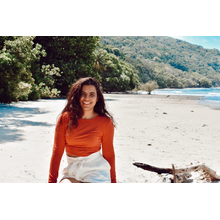 Gabriela Tejeda
graduated in May 2020 with a degree in biology from Boston College. While in college, she traveled to Key Largo and Mexico for courses and workshops in marine mammal veterinary medicine and conservation, instilling in her an eagerness to travel and further explore the world of conservation abroad. Gabby studied at the University of Melbourne in Australia, and worked at the Melbourne Zoo. Working in a zoo-based conservation organization exposed her to the business operations and ethics of conservation, which she is eager to further explore. During her senior year of college, Gabby interned with the New England Aquarium, where she worked to rescue and rehabilitate sick, injured, and cold-stunned marine mammals and sea turtles. After graduation, she was selected to participate in a highly competitive summer business management program through Boston College; this program motivated her to combine her passion for conservation and business, leading her to the Marine Conservation Internship with REEF. Gabby hopes that her degree from BC, in combination with her research and professional learning experiences, will allow her to bring a powerful firsthand perspective to REEF and beyond. After her internship, she intends to continue her education by pursuing a dual MBA and MSc in Biodiversity, Conservation and Management.
Summer 2020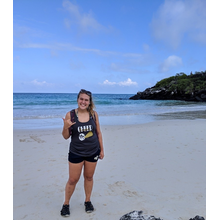 Stephanie Letourneau
is from Frederick, Maryland and is a recent graduate of Juniata College, where she earned a Bachelor of Science in Environmental Science. She was introduced to the ocean at a young age during annual visits to Plum Island, MA and Lewes, DE, where she explored every nature center in her path. Her passion for science education began when she was an Environmental Education Intern at the Audubon Naturalist Society in Chevy Chase, MD. She has also interned at Oak Ridge National Laboratory, researched habitat quality and biotic health in streams in central Pennsylvania, and participated in a residential semester on Raystown Lake at Juniata's Field Station studying aquatic ecology. Stephanie then dove into the marine sciences during a semester abroad in the Galapagos Islands, studying Marine Ecology with Universidad San Francisco de Quito, where she learned how to scuba dive and has been hooked ever since. As a recipient of the National Oceanic Atmospheric Administration's Ernest F. Hollings Undergraduate Scholarship, she completed an internship at the Chesapeake Bay National Estuarine Research Reserve in Virginia, where she created educational resources for teachers based on marsh stewardship research. While in college, Stephanie was a cheerleader, an Assistant Admission Counselor, a tour guide, President of the Unitarian Universalist club, Treasurer for her American Fisheries Society chapter, and a blogger. Realizing the ocean and diving is more than a mere interest, she is determined to pursue a career in which she can connect society with their local ecosystem and help our two worlds coexist together. She is excited to work with REEF to gain more experience in marine outreach, conservation, and advance her scuba diving skills!
Natasha McCluhan
is currently studying marine science and coastal management at Eckerd College in St. Petersburg, Florida. Much of her early childhood was spent living on the east coast of Florida which began her early fascination with the ocean. After moving to Atlanta for a spell, she began volunteering at the Georgia Aquarium during high school which led to an exciting internship with their dive operations department in 2017. Soon after, she took a gap year which led her to travel to Melbourne, Australia for a summer while she interned for an environmental nonprofit called Earthwatch. During this summer abroad she was able to travel up north to spend a few days diving the Great Barrier Reef. The following summer she worked as a camp counselor at SeaWorld Orlando where she got the opportunity to connect kids to the oceans by showcasing some amazing animal ambassadors. Most recently in 2020, she took a trip abroad with Eckerd College to explore Cuba's Gardens of the Queens marine protected park where she participated in fish surveys while gaining experience in underwater photography. Natasha is particularly interested in marine conservation management, including issues like the shark fin trade, sustainable fisheries, and the establishment of marine protected areas, and she hopes to channel these passions to her summer work at REEF!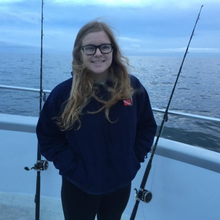 Emily Wheat
grew up in Amelia Island, Florida. From a young age she enjoyed going to the beach, snorkeling, and looking for critters that would hide in the jetties. Her parents knew her love for the ocean and curiosity about the life found there would only grow stronger. At the age of 10 years old, Emily became a PADI certified scuba diver. Her love of the ocean and diving only grew more and more with each dive. From that point on Emily knew she wanted to be a marine biologist. In 2014, Emily was accepted to Florida Southern College and in 2017 graduated with a Bachelors of Science in Marine Biology. While there she had the opportunity to participate in a project testing the effects of herbicides on phytoplankton's reproductive ability and oxygen production. Through her coursework there is where she found what really peaks her interests, research and work with marine invertebrates. After graduation, Emily took various jobs from on-board marine biologist for an ecotourism company, to a field instructor for a marine biology camp for school age children, 3rd - 12th grade. It was through these opportunities that Emily realized her passion was to educate those around her about the marine environment and how we can do our part to help protect our planet. She knew that she wanted to pursue a future in outreach and education, to continue to engage with others and share important information about our oceans. In the Fall of 2019, Emily began graduate school at the University of Miami where she is seeking to complete a Masters of Professional Science in Marine Conservation. It was there that Emily got to learn a lot about shark ecology and conservation, marine conservation outreach, and geographic information systems. After graduation she hopes to continue working in the Outreach realm focusing her efforts on educating children and promoting outdoor and hands on learning. Emily is also a PADI Nitrox diver and a Rescue diver. She has always hoped to incorporate her love of scuba diving into the work she does. Emily is excited to start at REEF and continue blending her passion of diving with educating others about the wonders of the ocean.
Spring 2020
Maddi Piascik
is a marine enthusiast from Richmond, Virginia. She graduated from the University of South Carolina in December 2019 with a Bachelor of Science in Marine Science and a minor in Advertising and Public Relations. Her love for the ocean uniquely blends with her passion for design. While in college, she conducted an independent research study focused on phytoplankton. She also served as the Design Director for USC's Dance Marathon, the largest on campus student organization, for two consecutive years. During her senior year, she merged her two passions by planning and executing a week of sustainability in collaboration with Student Government engaging those on campus and throughout the community with interactive exhibits highlighting various environmental issues. In May 2019, she embarked on a six-month journey around the globe. Her adventures started in Sodwana Bay, South Africa where she spent a month scuba diving as a Marine Conservation WTSA Volunteer. There, she gained her advanced open water and nitrox scuba certification. She then continued to explore the world's oceans by spending a study abroad semester in Australia at James Cook University. Maddi's travels instilled a passion in her to spread awareness about the many threats facing our oceans. She hopes that her creative communication skills and underwater experience will enable her to effectively conserve the marine environments worldwide by inspiring the public.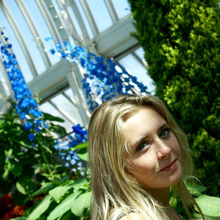 Amelia Welch
started her professional career at the University of Wisconsin Stout. Her interests in graphic design led her to pursue a Cross-Media Graphics Management major, where she soon started to feel as if there was something more she could be doing in life. She then studied abroad in San José, Costa Rica, ate endless amounts of rice and beans and expanded her Spanish vocabulary on the daily. Along with Spanish classes, she was also able to take ecological photography and an environmental and social conversations class, where she learned about pressing issues like climate change, coral bleaching, shark finning, and more. Costa Rica opened her eyes to the amazing biodiversity and beauty of our natural environment. Feeling extremely compelled by what she had learned, she soon decided that she must devote the rest of her life to working on these environmental issues that threaten life on our planet. Returning home she used this ambition to change her major to Sustainable Management and pursued a career in the environmental sector. She spent a term serving for the Conservation Corps of Minnesota, which allowed her to learn about how to effectively manage and maintain our natural resources and parks across the twin cities, fighting invasive species, restoring prairies, and planting new tree species better acclimated to our changing climate. Spending many vacations scuba diving in Mexico with her dad, she is extremely amazed by the beautiful world below sea and knows how important its salvation is. She truly cannot wait to start learning more about marine conservation and give her all in interning with REEF.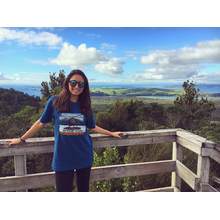 Riley Zoldi graduated from North Carolina State University in the spring of 2019 with dual majors in Environmental Science and Marine Science with a concentration in Biological Oceanography. She grew up in central New Jersey, where she spent all of her summers at the Jersey Shore, which initially sparked her love for the ocean. While in college Riley interned at the North Carolina Museum of Natural Sciences, did research in a Plankton Ecology Lab for a marine science professor, and spent a summer in South Queensland, Australia studying its natural resources. During her time in Australia she participated in beach clean ups, hiked through rainforests, searched for animals in the outback, and studied the Great Barrier Reef. For the past couple of years Riley has also worked for New Logic Marine Science Camp, where she leads outdoor environmental education programs that encourage children in New Jersey to love and appreciate their local marine environments. When she's not working, Riley loves to travel and explore the outdoors with activities such as hiking, running and paddle boarding. With REEF, Riley is excited to learn about non-profit management and to engage with the public through education, outreach, and citizen science to spread marine conservation awareness.
Fall 2019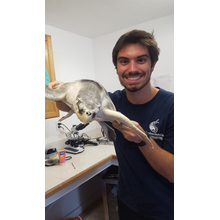 Andrew Ibarra
graduated from Florida State University in the spring of 2019 with a major in Environmental Science and Minors in Mathematics and Biology. He grew up in South Florida, but his interest in the marine sciences became apparent to him when he took an AICE Marine Science course senior year of high school. However, always having been good at math and science, he enrolled as a Mechanical Engineering major with the goal of designing submarines and ROVs for marine biologists to study the ocean with. As he gained more experiences throughout college, he quickly changed his mind and decided he wanted to be the scientist studying and protecting the seas. The past 2 years Andrew has had several experiences with marine biology that has given him a passion for conservation, including an internship with Gulf Specimen Marine Lab in Panacea, FL, assisted with graduate research on gastropod reproduction and ecology, and has been involved in conducting nighttime sea turtle surveys the past two summers on St. George Island, FL. With REEF, Andrew is excited to volunteer with other local organizations, continue broadening his experiences, and taking part in REEF's mission of engaging with the public about conservational awareness and the importance of biodiversity in the ocean. Andrew is adventurous and enjoys practically all outdoor activities, especially ones involving the water such as kayaking and SCUBA Diving. He hopes to achieve an Advanced Open Water certification while working with REEF. He is a big baseball and basketball fan and loves playing sports like volleyball, racquetball and Quidditch (yes it's a real sport, look it up on YouTube it's awesome!), which he played all 4 years while at FSU.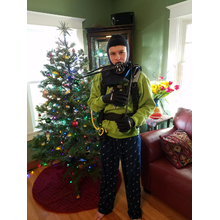 Dylan Heppell
is a second year student at Oregon State University and is studying Environmental Sciences. He is not an official intern, but is helping out with the REEF invasive species project for a month before he has to go back to school. Dylan has been fascinated with the ocean for his entire life and has been encouraged by his parents, Dr. Selina Heppell and Dr. Scott Heppell, both professors in the Fisheries and Wildlife Department at OSU, to pursue his passion. Dylan got his open water dive certification in the summer of 2017 and has been lucky enough to dive in some of the most amazing places in the world including the Galapagos, Palau, and the Gardens of the Queen in Cuba. He is now an advanced open water diver with a Nitrox certification and hopes to continue on to become a scientific diver through OSU. During the month he is with reef, he will be assisting with the lionfish dives, going over video of lionfish and looking for interesting behaviors associated with sound-producing instruments, and finally, he will assist with the annual Upper Keys Lionfish Derby. He hopes that once he is finished with school, he can come back to the keys for an official internship with REEF to fully explore what the organization has to offer.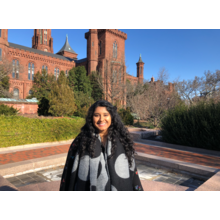 Maya Ganapathy moved a lot as a child but attended high school and college in Michigan. She graduated from Michigan State University in 2019 with a B.S. in Behavioral Neuroscience and a minor in Anthropology. While in college Maya interned at a zoo, did Ecology research for a biology professor, and took a semester off to intern at the South African Shark Conservancy which solidified her desire to become a Marine Biologist. During her internship she participated in White Shark surveys, learned how to measure and tag a shark, and assisted in an experiment that dealt with the behavioral and physiological responses of catsharks. Along with working in the lab she was also able to observe a White Shark necropsy, dive with Blue Sharks (diving in the ocean is way different than the pea-soup like lakes of the Midwest!) and snorkel at Seal Island. After graduating in the spring Maya interned in the Fishes Department at Shedd Aquarium, which she says allowed her to learn about a wide variety of fish and the different diseases that occur in marine environments. Maya is extremely grateful for the opportunity to intern at REEF and is excited to dive, learn about non-profit management, and create/ participate in community outreach and education events.
Summer 2019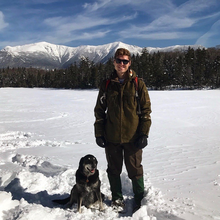 Stacey Henderson
grew up in a small town in Vermont but has always had an interest in the ocean. He graduated Wheaton College in Massachusetts in 2015 earning a BA in Biology and minoring in Animal Behavior. He became a certified diver in 2016 completing a divemaster internship on the island of Roatan in Honduras. During his internship he had the opportunity to create coral nurseries and become a certified Lionfish hunter. Having a passion for the ocean, and a love for diving, he soon became a PADI Open Water SCUBA Instructor. He began traveling and working as a Dive instructor teaching in Honduras, Malaysia, and Thailand. When he's not teaching, Stacey enjoys underwater photography and diving in new places. On land, he enjoys hiking, fishing, and hanging out with his dogs. Stacey believes REEF's mission to protect biodiversity and all ocean life by engaging and inspiring the public are important parts of the future of coral reefs. He is very excited to be working with REEF this summer! He is hoping to build on the skills he has acquired and learn some new ones along the way.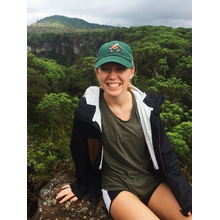 Kate Dremluk
grew up in Alexandria, Virginia, and she has spent most of her summers on the Jersey shore swimming, fishing, and exploring the beach and nearby marshes. She graduated early from the University of Miami in December 2018 with dual majors in Marine Science and Biology and a minor in Chemistry. While in school, Kate conducted research in the Ocean Acidification Lab and developed her senior thesis on the effects of acidification on staghorn coral. She also spent a semester in the Galapagos Islands doing field research, in addition to hiking volcanoes, swimming with sea lions, and even snorkeling alongside a whale shark. Outside of school, Kate has had the opportunity to share her knowledge and admiration for the environment with others through her involvement in teaching, community outreach programs, and volunteer positions. Her research projects have greatly contributed to her fascination of the complex effects of human activity on the environment, and Kate plans to attend law school with the ultimate goal of protecting the integrity of marine and freshwater environments. In the meantime, she's excited to become involved in REEF's conservation programs and take an active role in protecting Florida's marine environment, while sharing her love of conservation, research, and education with others.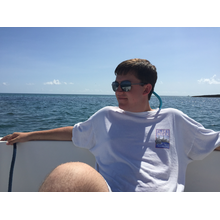 Matthew Hall
grew up in Mason, Ohio—a city which promotes mostly engineering and physics education. Granted, most of our vacations were near the ocean (more specifically, his favorite city—Charleston, South Carolina!), but he was always a land-dweller. He had never thought about a career in the marine sciences until his parents got him the gift of a lifetime: a certificate that paid for an Open Water Diver certification. Before he got certified, he never thought he would enjoy the ocean as much as he did. The beauty of it absolutely captivates him everywhere he goes. Matthew wants to share this with as many people as possible, now and in the future. This has driven him to purse an education in the marine sciences and conservation. Matthew went into The Ohio State University as an astrophysics major, but something about it just felt off. The more he learned about the work, the more Matthew learned that he enjoyed the ideas, not the idea of working as an astrophysicist. After a long process of visits to his advisor and career counseling, Matthew's love of the ocean really showed through it all. Now, he has just finished his second year at Ohio State, but his first year as a biology major pursuing the marine sciences. Matthew is ecstatic to have the opportunity to come to Key Largo and intern with REEF.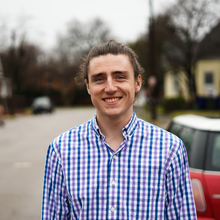 Ben Farmer
graduated in May 2019 with a degree in Biology from the University of Kentucky. Ben has been fascinated by the underwater world from a young age and earned his open water dive certification in 2017. Vacationing to beaches in South Carolina and New Hampshire, he has long found the wetlands and intertidal communities fascinating. Back home in Kentucky, Ben explored everything from lakes to small creeks and cave systems. Yearning to return to the ocean, Ben pursued a semester of education abroad on the Caribbean island of Bonaire during his junior year. The CIEE Research Station was where Ben gained an intense appreciation for coral reef ecology, scuba diving, and scientific communication, as well as the incredible connection between the staff, students, and local community stoked Ben's interest in ground level conservation efforts. Upon returning to the University of Kentucky, Ben pursued an internship with the International Center, where he was able to leverage his unique experience abroad to help prospective students find their own programs. Ben continued to hone his research and presentation skills as well, with projects spanning Marine Protected Area effectiveness in the Indo-Pacific, the biology of karst water systems, and the parental behavior of sparrows. The REEF Marine Conservation Internship is an exhilarating next step for Ben providing a chance to become a better communicator and ambassador for the underwater world. Ben believes that ground-level support for environmental initiatives is vital to concerted preservation of delicate marine ecosystems. As an intern with REEF, Ben is in the perfect position to contribute to this initiative.
Spring 2019
Lara Noren first fell in love with the ocean when she was growing up in Minnesota and went to visit the Shedd aquarium in Chicago. Deciding to follow this love of the ocean in her collegiate career, she moved to North Carolina to pursue a degree in Marine Biology, with a Concentration in Conservation, at the University of North Carolina Wilmington (UNCW). While attending UNCW, Lara was involved with a research group studying Caribbean coral reef mesophotic ecosystems. This experience lead Lara to a deep love and appreciation for the fragility of coral reef ecosystems, which evolved into a determination to positively impact marine conservation initiatives in coral reef regions. In addition to Lara's interests in coral reef ecology, she is also interested in working with environmental non-profits. She gained experience in the non-profit field through a Plastic Ocean Project, where she conducted plastic marine debris research and outreach programs. She also interned for the past four months at the Bald Head Island Conservancy, a non-profit centered in the preservation, education, and conservation of barrier island ecosystems. This spring she is looking forward to working with the public through outreach programs, working with another environmental non-profit, and hopes to gain more experience in SCUBA diving and marine conservation! 
Evan Wilson grew up in Sarasota, FL, where time spent on and in the water has developed his passion for the marine environment. Since becoming a certified diver in 2009 he has seen the complexities of marine ecosystems and the need for conservation efforts. With a degree in Business Finance from the University of South Florida, he hopes to provide a unique perspective to marine research and conservation. Since graduating, Evan has spent much of his time on Alaska's Kenai Peninsula. Working as a guide for an Alaskan eco-tourism company, he has further sparked his interest in the natural world, and sharing all that it has to offer through environmental education. As an Intern with the Central Caribbean Marine Institute on Little Cayman, he had his first formal experience working for a marine research organization. During his time at CCMI, Evan was involved with a variety of projects including the tracking of invasive lionfish, coral restoration, and the filming of a live underwater lesson broadcasted to students throughout the Cayman Islands. Evan is excited for the opportunities in community outreach, and honing his marine science skills during his internship with REEF.