Fifth Annual Green Turtle Cay Lionfish Derby set for June 22
Teams will win over $5,000 in cash prizes for removing the invasive species
By Keri Kenning, REEF Communications and Affiliate Program Manager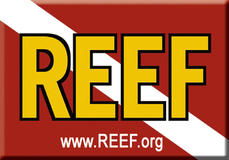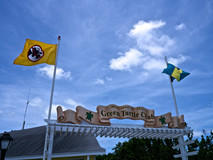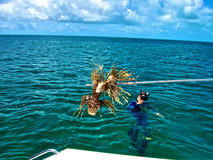 Bobbie Lindsay saw her first lionfish off a dock in Green Turtle Cay in 2008, and she knew it did not belong in this ocean. Shortly after, a lionfish stung one of her friends while diving. The swelling made his forearm as big as Popeye's. Fueled by his pain and the knowledge that lionfish were devouring Bahamian fish populations, Lindsay decided to stab back at lionfish.
"Something has to be done."
"Let's make a cash tournament for killing them."
A couple of phone calls later, Lindsay teamed up with the Reef Environmental Education Foundation (REEF) and launched the world's first invasive lionfish derby.
On June 22, teams from around the region will flock to the Green Turtle Club to hunt in the 5th Annual Green Turtle Cay Lionfish Derby. Their mission: remove lionfish. Their reward: over $5,000 in cash prizes for bringing in the most lionfish, largest lionfish, and smallest lionfish.
What would possess teams to go out and decimate a fish population? The invasive species are voracious predators that threaten marine ecosystems by devouring over 70 species of native fish and invertebrates. Defended from predators by 18 venomous spines, lionfish rule the reefs and reproduce as often as every four days, year round. And they taste delicious.
"Lionfish are the Atlantic ecosystem's worst nightmare," says Lad Akins, co-organizer of the derby and Director of Special Projects at REEF. "They are eating machines covered in venomous spines. Unstoppable, until divers began intervening."
Hopes are high for the fifth annual lionfish derby at the Green Turtle Club. Divers removed 1,408 lionfish in a single day during the first annual lionfish derby in 2009. In the past four years, teams have rounded up a total of 4,411 lionfish in Green Turtle Cay derbies.
Research from the 2012 derby showed divers put a huge dent in the local lionfish population. Researchers from Oregon State University and REEF assessed the lionfish population in the Sea of Abaco surrounding Green Turtle Cay immediately before and after the derby. The data suggest derby participants removed almost 70% of the local lionfish population over an area of 150 square kilometers.
"Based off this research, we have learned divers can make a huge difference," says Dr. Stephanie Green of Oregon State University. "We are excited to repeat the research again this year, and we expect to see another great reduction."
The Bahamas Department of Marine Resources has facilitated these events by issuing a single-day exemption to use compressed air for lionfish removals during the derby. The Bahamas Ministry of Tourism, Green Turtle Club and Marina, Brendal's Dive Center, REEF, and individual donors from Palm Beach County, Florida, have also added financial or logistical support.
Besides removing significant numbers of lionfish, derbies are also critical for gathering samples for scientific research, increasing education and awareness, helping develop a commercial market for lionfish, training divers in removal techniques, and encouraging regular year-round removals.
"We are thrilled to host the 5th Annual Lionfish Derby," Lindsay says. "We have many skilled teams participating this year. It's going to be the best derby yet."
The scoring, awards, and festivities will begin late in the afternoon on Saturday, June 22 at the Green Turtle Club. All are welcome to watch the scoring and taste lionfish samples. Teams wanting to participate in the derby should preregister at www.REEF.org/lionfish/derbies and plan to attend the Captain's Meeting at the Green Turtle Club on Friday, June 21 at 5:30 pm. To learn more about the derby, visit www.REEF.org/lionfish/derbies.