Experience some of the most wonderful diving the Bay Islands have to offer by joining REEF's Field Survey to CoCo View Resort, a REEF Field Station located on a secluded key in Roatan. REEF's Janna Nichols will join fish experts, Patti and Scott Chandler, for a week of serious fishwatching. Enjoy up to four boat dives daily, plus unlimited, 24/7 shore diving at CoCo View's house reefs, which are home to 311 fish species. Fish enthusiasts will be delighted to search for the many fish species restricted to this region, such as the Filament Blenny, Bearded Toadfish, and Kuna Goby. Patti and Scott spend a month at CoCo View each year, and they know every nook and cranny of the reefs. The group will also celebrate the Great Annual Fish Count with fun and games. The resort is an excellent fit for non-diving companions, who can enjoy front yard snorkeling and access to ocean kayaks.
****Are you an educator or hold a position that is education-oriented? Click here to view the CEDAM scholarship opportunity for this Field Survey Trip and find out if you are eligible to apply.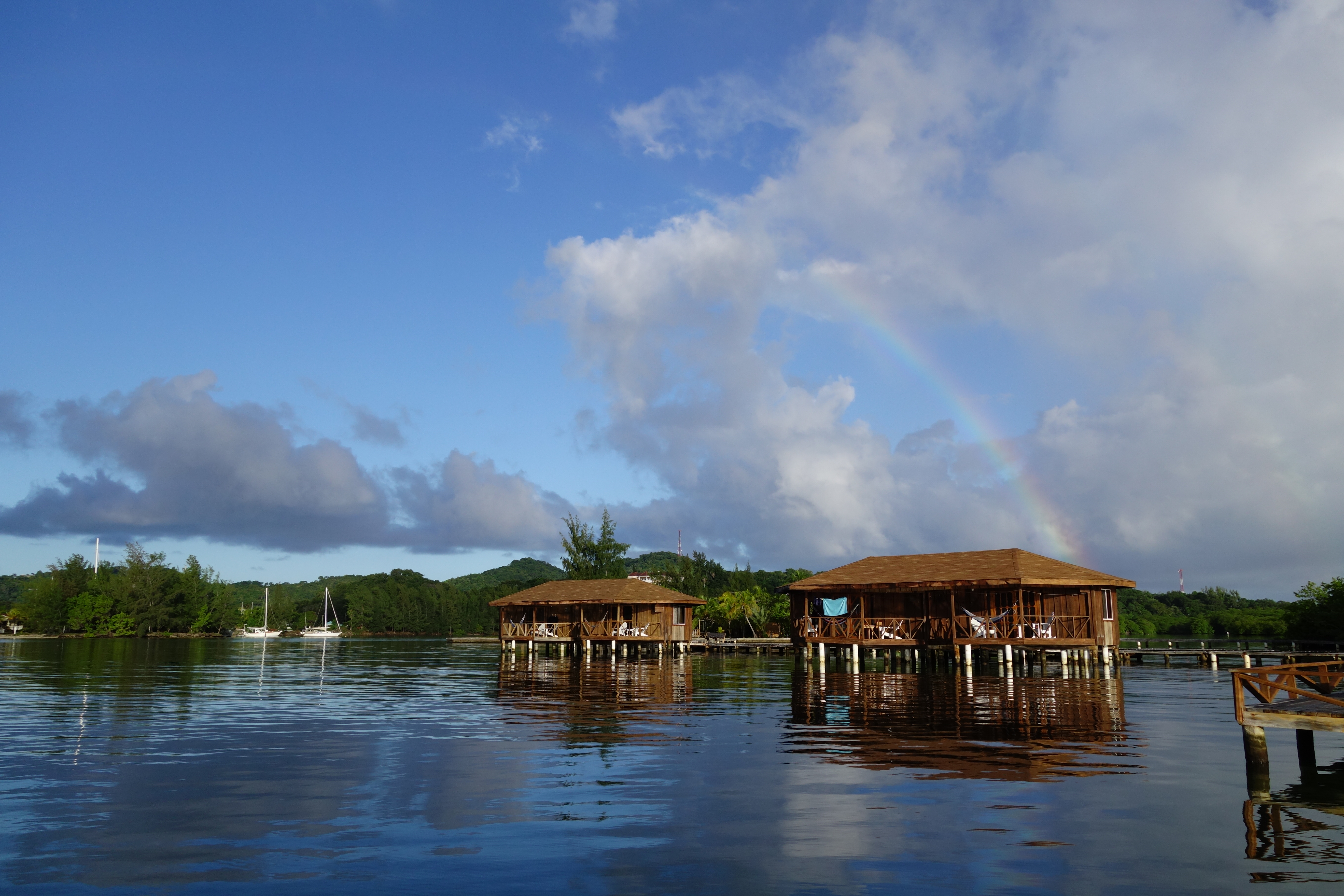 Spacious over-water bungalows are the perfect accommodation.
Cost per Person: $1,464 for double occupancy in an ocean front room, $1,514 for double occupancy in an over water cabana or bungalow. Single occupancy rates also available: $1,664 for single occupancy in an ocean front room, $1,914 for single occupancy in an over water cabana or bungalow. Non-diver rates also available; please contact REEF Trips for more information.

What is included: Your package includes 7 nights in an air-conditioned accommodation, 2 boat dive trips (up to 4 boat tanks) daily including one moored site and one drop off dive, unlimited shore diving and night diving from the shore, three daily meals including made-to-order breakfasts, round trip airport transfers, welcome cocktail, free Wi-Fi, use of ocean kayaks, tanks, weights, and weight belts.

Additional fees: A REEF Program Fee of $300 per diver will be added to each package to cover the cost of the group leaders, seminar and survey materials. A 19% resort tax will be added to the total package price for each individual. Optional unlimited nitrox available for $125/person for the week.

About the trip leaders:  Janna is REEF's Outreach Coordinator, focusing on member relations, field stations, and working extensively with the Volunteer Fish Survey Project. She coordinates REEF's social media and was also the creator of the popular REEF Fishinar (webinar) program. Although Janna officially joined REEF staff in 2010, she has been conducting surveys, teaching Fish ID classes and giving REEF presentations as a volunteer since 2000, and is based in Vancouver, Washington. Janna is passionate about underwater photography and marine life identification, and many of her photos appear in west coast marine life ID guides, publications, and online resources. Scott and Patti Chandler joined REEF in 1994 and have spent their time diving in the Caribbean. They are active underwater enthusiasts who love to share their joy of fish and creature watching with others. They have been presenting fish identification classes at different locations in the Caribbean for over 10 years. 

How to book: To reserve your space or find out more, e-mail us at trips@REEF.org, or call us at 305-588-5869. A $500 deposit will be collected at the time of booking. Visit our Trip Policies page for more information on deposit and payment schedules.

Airport/hotel transfer information: Participants should fly into Juan Manuel Gálvez International Airport (RTB) in Roatan, Honduras. From there, participants will be transported to CoCo View Resort via shuttle, followed by a short boat ride to the resort.

An aerial view of CoCo View Resort, featuring the famous "Front Yard" reef.

The amazing Filament Blenny is one our group will look for. Photo by Ned DeLoach.

The Wreck of the Prince Albert is located right in front of the resort. Photo courtesy of CoCo View Resort.