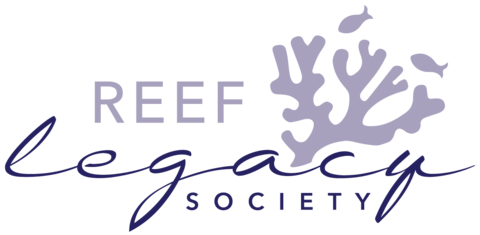 REEF honors every planned gift donor with membership in the REEF Legacy Society. Legacy members' long-term commitment to REEF provides us the ability to plan, implement, and respond to the changing needs of our marine environment. With your legacy gift, REEF can capitalize on our growing success and momentum, ensuring that our important marine conservation work continues for generations to come.
 
Please let us know if you have included REEF in your planned giving by filling out this Letter of Intent and emailing, mailing, or faxing a copy to us (giving@REEF.org; REEF, PO Box 370246, Key Largo, FL 33037; 305-852-0301). All planned gifts are recognized in our Legacy Society unless specifically designated otherwise.
As a Legacy Society member, you will enjoy:
The satisfaction of making a gift that will ensure the conservation work of REEF for future generations

The opportunity, if you agree, for your gift to be publicly recognized
The option, if you prefer, to give anonymously

Recognition at Benefactor level

Early notice of REEF Trips

Each spring, REEF hosts REEF by the Sea, held the first weekend in March (alternating between San Diego and South Florida). These events feature seminars and program updates, silent auctions, opportunities for diving, and a chance to mingle with REEF staff, other REEF partners and friends, and our Board of Trustees.

Special perks at the annual REEF Fest event in Key Largo, Florida. This four-day celebration takes place every fall and includes diving, snorkeling, and kayaking in the mornings, as well as great seminars in the afternoons, and social events in the evenings.