In addition to making a direct donation, there are many ways that individuals, businesses, and other organizations can support REEF. Below are links to some of our other giving programs. If you are interested in supporting REEF, please contact us at giving@REEF.org.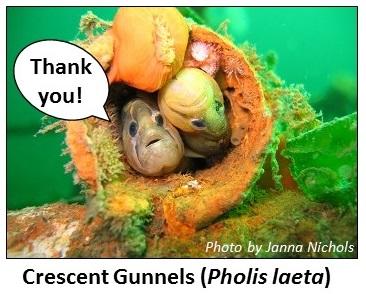 Conservation Partners - Ocean and conservation related businesses, dive shops, dive clubs, non-profit organizations, marine science centers, etc., can become Conservation Partners. They serve as vital sponsors of REEF's programs as well as centers for marine conservation actions, outreach and education.
Foundations and Businesses - REEF relies on a variety of funding sources to run our conservation programs. We are grateful for the number of foundations and businesses that currently support REEF marine conservation programs and education efforts.
Cause Marketing - When you "Shop to Support" REEF, you increase awareness of our mission and work through brand awareness and affinity campaigns.