Members that achieve Expert status (Levels 4 and 5) are extended an invitation to REEF's Advanced Assessment Team (AAT). Members of the AAT are invited to participate in special regional monitoring and assessment opportunities such as monitoring contracts with National Marine Sanctuaries and requests to participate in research expeditions.
To find out more about the Advanced Assessment Team and REEF's experience levels, click here. 
Some of the current and past projects that AAT members have participated in include:
Salish Sea: San Juan Islands of Washington and Hornby Island, British Columbia  (2013 - ongoing)
In a joint effort with UC Davis' SeaDoc Society, REEF Pacific Northwest AAT members monitor all fish and a select group of invertebrates and algae annually during a week-long survey project in either the San Juan Islands of Washington State or off Hornby Island in British Columbia. A 2016 paper (Devastating Transboundary Impacts of Sea Star Wasting Disease on Subtidal Asteroids) was written using data from this project.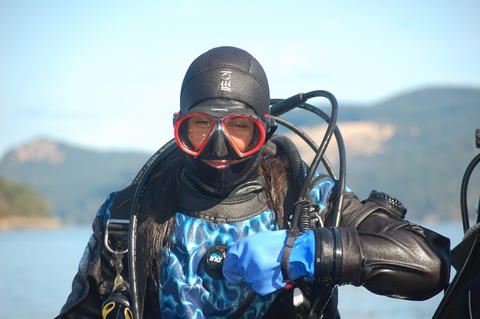 Florida Keys National Marine Sanctuary (FKNMS) Zone Monitoring (1997 - 2007)
In 1997, the FKNMS contracted REEF to begin monitoring at 31 sites as part of the zone monitoring program. REEF formed its Advanced Assessment Team (AAT) in direct response to this contract with FKNMS, inviting their highly trained and active volunteers to become a part of the project. REEF plans to continue this FKNMS AAT project annually.
The main purpose of the REEF AAT project in the Florida Keys is to evaluate the effect of harvest restrictions on the fish assemblages at 16 no-take sites. The AAT conducts a minimum of 6 roving diver surveys at each no-take site, and at reference areas that are similar to the protected sites but where harvest has not been restricted. Monitoring is also being conducted at 6 sites in the Dry Tortugas. Abundances of key targeted species have increased at most sites since the no-take areas were implemented. To read more about the 1997-2002 results, you can download the report as a .pdf file.
Channel Islands, Monterey Bay, and Olympic Coast National Marine Sanctuary REEF Data Collection (2002 - 2017)
Since 2002/2003, REEF Pacific expert surveyors have been collecting annual data at key sites throughout these west coast National Marine Sanctuaries. These data are being used as a baseline to assess the status of fish assemblages within Sanctuaries. In addition, the Channel Islands data are being used to assist in the evaluation of no-take zones that were created in early 2003, and more recently marine reserves created in Monterey Bay as part of the Marine Life Protection Act.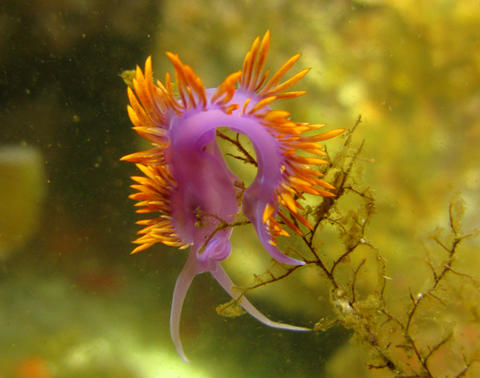 CZM Fish and Benthic Monitoring Workshops (2000 - 2002)
Between 2000 and 2002, AAT members from the TWA participated in week-long training workshop on Puerto Rico, St. Thomas, and San Andres. These workshops were coordinated jointly between REEF and The Ocean Conservancy and funded by the Coastal Zone Management (CZM) Program. The AAT members were there to provide expert survey data for the islands and to assist in the training of local divers in the survey methodologies of REEF and The Ocean Conservancy's RECON. To read more about these project and to view the project summaries, click here.
Atlantic and Gulf Rapid Reef Assessments (AGRRA) (1999)
During 1999, REEF staff and AAT members participated in three AGRRA projects- the Flower Garden Banks, the Cayman Islands, and St. Croix. As part of the monitoring team, AAT members conducted roving diver REEF surveys and fish transects. These data have been integrated into the regional AGRRA database, and will be included in an upcoming publication. For more information, visit the AGRRA Website at http://www.agrra.org.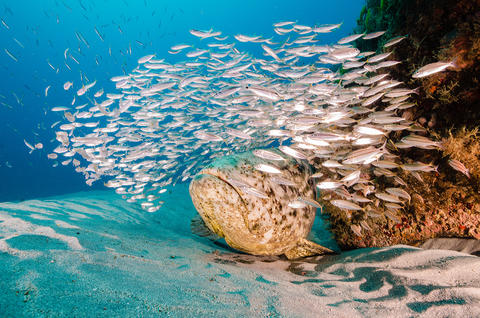 Other projects that involve the AAT include:
Gray's Reef National Marine Sanctuary Fish Assessment
Wellwood Restoration Monitoring
Spiegel Grove Artificial Reef Monitoring
Dry Tortugas National Park Monitoring
Florida Keys Artificial Reef Monitoring
To find out more about these projects, visit the REEF Project Page.